Board meeting features outstanding student, bus grievances, holiday petition, budget
Monday night's school board meeting welcomed members of the CISD community to express their opinions, grievances and requests. The night highlighted why community input is a valuable part of CISD schools.
The meeting included speeches from parents, agreement upon the annual tax rate and approval of the Coppell ISD annual budget.
Coppell High School junior Bhoomika Kumar was recognized by CHS biology teacher Cathy Douglas for being awarded the prestigious Emperor Science Award. Kumar won a Google Chromebook, $1,500 stipend and most importantly, a summer internship at the UT Southwestern Medical Center.
"I would really like to thank Mrs. Douglas for introducing me to this project. [She] has been giving me limitless opportunities from the past three years and I just really wanted to say, Mrs. Douglas, it's because of teachers like you, CISD is a great school district," Kumar said.
CISD parents took advantage of the meeting's open forum and addressed the Board. Parent Manju Ruikar voiced her request for a district-wide holiday on Oct. 19 for Diwali, an important festival celebrated by Hindu, Jain and Sikhs.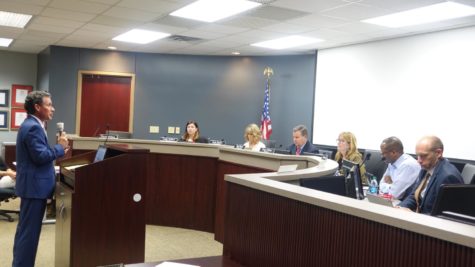 "We say Diwali is a festival of lights, good versus bad which is true for any festival of any culture," Ruikar said. "The difference lies in how do we express the festivities. That experience is so unique that will not be translated in any books or school projects."
Also during the open forum, parents urged the board to take action regarding the late buses.
"We need your help, only if it comes from you, you can make a difference. I can keep calling Durham Bus, they tell us one story to one person but I know it's not their fault either this is new to all us of us but we need it," CISD parent Sangeetha Chandrakantan said.
Representatives from Durham Bus Services also personally answered any questions a group of parents had in the lobby of the Vonita White Administration building.
Larry Guerra, CISD Director of Purchasing, discussed the various renovation projects occurring at CISD campuses including the new turf at Coppell Middle School East and bathrooms at CHS.
On Aug. 17, CISD executive director of teaching and learning Deana Dynis and CHS Principal Dr. Nicole Jund sent an email to CISD students and parents regarding the lack of a qualified instructor for the Practicum in Certified Nurse's Assistant program.
Seniors enrolled in the Public Services Endorsement were unable to take the course this year and Dynis followed up with the board about the situation's timeline at the meeting.
"Until July 11, we had that educator lined up and we were following what was in the CHS course guide. On the 11th, I was at a conference with members of the Coppell High School administration and we received word that that educator had resigned," Dynis said at the meeting.
CISD chief financial officer Kelly Penny provided important information about the district's 2017-2018 budget. Notably, Penny mentioned the total tax rate proposed for this school year is $1.477, the beginning teacher salary is $52,000 and CISD projects an increase of 422 students this year.
Lastly, Susie Kemp, a North Texas Area Association of School Boards member and nine year CISD trustee member, was voted on by the board to fill the Place 2 vacancy left by Jill Popelka.
About the Contributor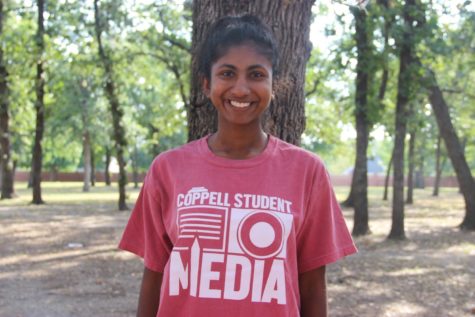 Tanya Raghu, Enterprise Editor
Tanya Raghu is a senior and third year staffer on The Sidekick. In her free time, she enjoys spending time with friends and family, watching movies and...