Projects to make a difference: CHS students give back to community through Boy Scouts, Girl Scouts
As the school year wraps up, many students around Coppell High School participating in Girl Scouts and Boy Scouts are completing their unique, individual projects within their organizations. The Sidekick sat down with these CHS students to discuss their passions, what projects they have participated in and what they have learned from their experience.
Blake Finken, junior, Troop 840
"Boy Scouts for me began halfway through fifth grade and I really enjoy the leadership skills I've learned from being a part of it. I recently finished my eagle scout project where I painted a little over 120 fire hydrants around the community, going from Deforest to the Riverchase Golf Course or anything on that side of Macarthur [Boulevard]. I remember one [scout member] did a project where he took grocery bags and made sleeping pads for the homeless and seeing that, I was so touched because not many people take it beyond just the community. But this is what boy scouts is really about."
Jade Njo, junior, Troop 2543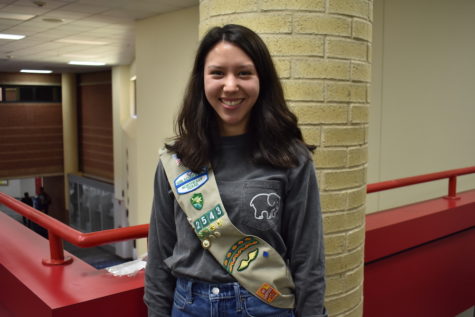 "I have been in Girl Scouts since around second grade and although sometimes it's been hard to power through, I really have a passion for helping the community and being active. There is never a dull moment in Girl Scouts. I just finished my gold project and I worked with an organization called Canine Companions, which is a non-profit organization that trains dogs to become service dogs for people with disabilities. At Dogfest, I put together and planned a lot of the activities for kids. For this project, I had to work with a liaison and she talked to me and guided me in what to do and at the end of it, there was a moment when she thanked me for everything I've done for the community and it was so encouraging; I felt like all of my efforts were worth it and it's motivated me to keep helping."
Nicole Rewerts, senior, Troop 8494
"This is my ninth year in Girl Scouts and being a part of it has not only given me so many friendships, but it has also been a great way to give back to the community. Some of the projects, we planted a community garden, took turns watering it, and donated the food we harvested to Metro Crest. One year whenever we sold cookies, we gave people the option to buy cookies to donate to the [Christian Community Action] food pantry and we would actually hand deliver them to [Christian Community Action] and stock the shelves ourselves. We got to meet the people who work there as well as some of the people who went and got the boxes of cookies and they told us about how incredibly thankful they were for what we were doing and it was just a really cool experience to follow it from beginning to end and see the actual fruit of our labor."
Pierce McFarland, junior, Troop 845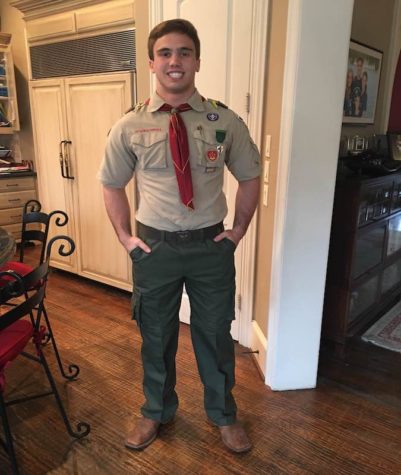 "I've been in Boy Scouts since fifth grade, excluding Cub Scouts, and one thing I've really learned from it is how to work together with people to accomplish a goal, which is a very important skill that you need in life. I love the people that I get to work with and recently, I completed my Eagle Scout project where at Denton Creek Elementary, I built a garden and a pathway which was really cool to be a part of. For me, being able to teach younger scouts these important life skills is something that has kept me going because it's been cool to see how they take things away from it."
About the Contributor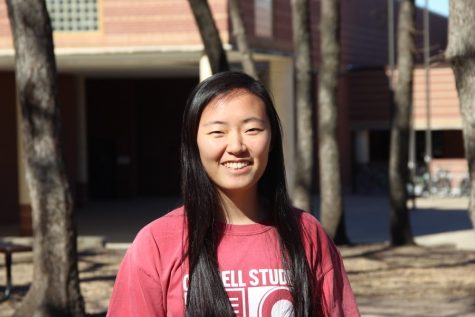 Jessica Jun, Staff Writer
Jessica (Jesse) Jun is a senior and second year staff writer for The Sidekick newspaper. She hopes to pursue her passion in writing by sharing students'...