Anderson takes home prestigious CISD 2017 Secondary Teacher of the Year
On Tuesday night, the Coppell Education Foundation hosted its annual Coppell Education Foundation Academic Recognition Banquet where Coppell High School campus Teacher of the Year, AP/IB Environmental Science teacher Holly Anderson was named the 2017 Coppell ISD Secondary Teacher of the Year.
The event took place at Courtyard and Townplace Suites DFW Airport North where district administration, parents, students and educators were in attendance.
The annual event recognizes the top five percent seniors in the graduating class of 2017 from Coppell High School and New Tech [email protected], along with all the campus Teachers of the Year.
"It's exciting and it feels good to be recognized. I'm still in that mood of how this is crazy kind of this," Anderson said. "I know I've done a lot over the years so I was hoping but they you never want to think that you are then you get disappointed."
By emphasizing the connection of environmental science to real life, students are encouraged to take risks and leave knowing that they have the power to go out and 'change the world'.
"She's a wonderful teacher because always supports our learning and helps us whenever we need it,"CHS sophomore Bhoomika Kumar said. "[What set her apart] is how she distinguishes her lessons and makes them interesting and applicable to the real world than rather than just learning things and studying for tests."
Cottonwood Creek Elementary School teacher Carolyn Ratliff was named the CISD Elementary Teacher of the Year.
Although still in amazement, not fully registering the award, Anderson attributes her success to those who have helped her on this journey.
"What really matters is how the students react to things and me seeing them, but to have your peers recognize you makes you feel great and humbles you a little bit too to appreciate what everybody else is doing," Anderson said.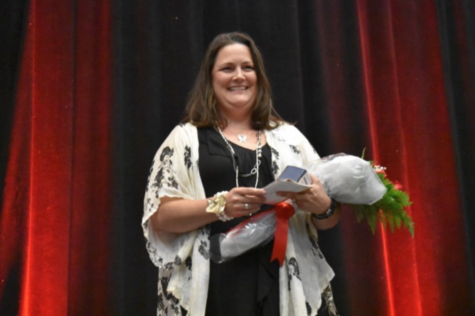 About the Contributors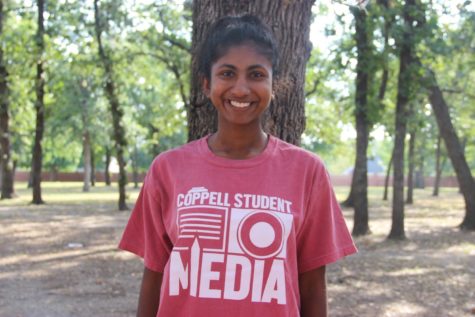 Tanya Raghu, Enterprise Editor
Tanya Raghu is a senior and third year staffer on The Sidekick. In her free time, she enjoys spending time with friends and family, watching movies and...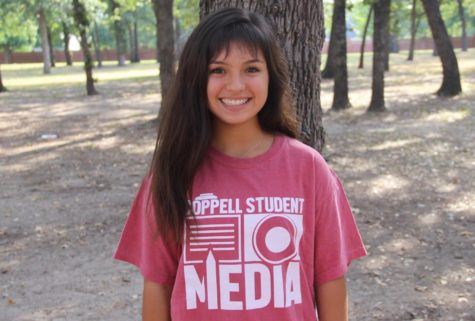 Ale Ceniceros, Photography Editor
Ale is a senior and the Photography Editor for The Sidekick. She has been involved with photography for 7 years and hopes to continue down this path in...