Jasso leaves CHS after making his mark on campus, students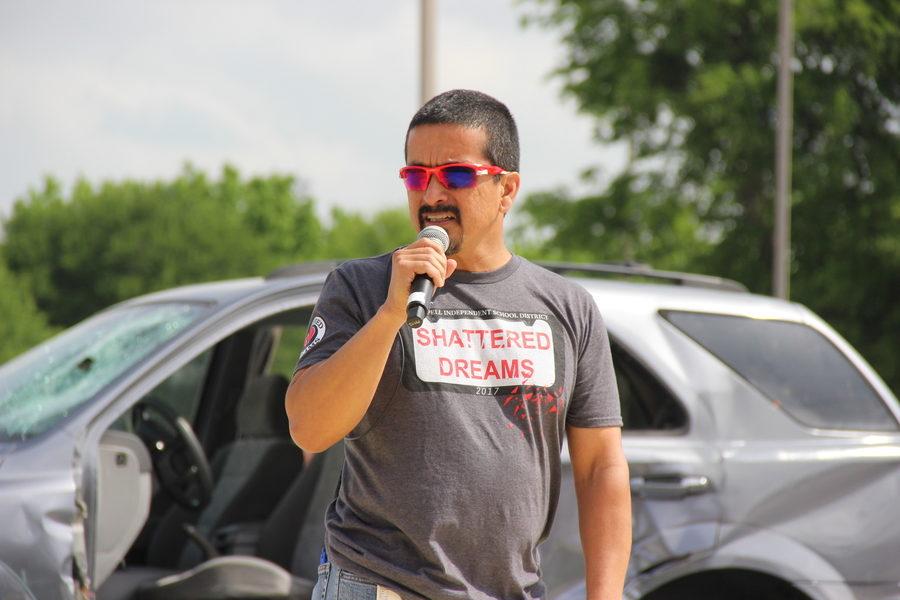 After 11 years on campus, Principal Mike Jasso has seen Coppell High School through its greatest tragedies and highest triumphs.
In 2001, he aided in a student evacuation after a bomb threat was called in on 9/11. In 2012, he held an aching student body together after the deaths of seniors Jacob Logan and Jonah Blackwell. In 2016, he consoled students and staff after the unexpected loss of IB English teacher Amy Wilkinson.
In his years, Jasso has also seen Coppell sports through five state championships, broke records for the number of National Merit Finalists honored at CHS and oversaw the immersion of iPads into regular classroom activities.
In an email to students and parents last night, Jasso formally announced his departure from CHS at the end of the 2016-2017 school year.
Jasso will take on a new role as executive director for secondary instruction, operations and leadership at Richardson ISD in the fall. However, he is beginning the transition process in the next few weeks.
"My love for this campus is still as strong as it's ever been," Jasso said. "My decision to leave to pursue another job is not indicative that I don't love everything about Coppell High School. In life, things change and you have to take advantage of opportunities."
Jasso says he spent three to four weeks considering the job at Richardson ISD before ultimately deciding to accept it, around a week ago.
From 2000 to 2005, Jasso served as an assistant principal at CHS. After leaving to work as principal of a Birdville ISD middle school, followed by Haltom High School, Jasso returned to CHS in 2012 as principal.
Coppell ISD assistant superintendent Brad Hunt has known Jasso for more than 20 years, since they took their principal certification courses together at the University of North Texas. In fact, it was Hunt that convinced Jasso to come to CISD in the1990s and early 2000s when the former served as principal of Coppell Middle School West and the latter worked at a middle school in Dallas.
Hunt served as CHS principal from 2006 to 2011. When he passed the torch to Jasso, he knew CHS had found the right fit.
"I felt very proud [seeing Jasso walk in my shoes]," Hunt said. "We all thought he was just the right person to take my place; he's a natural leader. When you're a principal, you treat your high school almost like it's your child. I wanted to turn it over to someone capable."
Hunt says he is proud that some of his legacies and principal, such as the "I Rock CHS" T-shirts were carried on, but he has also enjoyed seeing the new initiatives Jasso has implemented.
"He has really put forth an effort to try and get to know the students on a personal level," Hunt said. "He was a supporter of new initiatives like the iPads. It's a little emotional and a little melancholy to know he's not going to be here anymore. I really will miss him and I'm sad to see him go, but I'm also excited for what the new principal will bring to campus."
Assistant principal Melissa Arnold has also worked with Jasso for the five years she has been at CHS. Arnold started in February 2012 as a teacher before transitioning into the role of an assistant principal during the 2013-2014 school year. Over the years, the two have developed a close relationship.
"[Jasso] has grown me professionally more than anyone ever has in my career," Arnold said. "I have mixed emotions about him leaving. I'm crazy happy for him because it's an amazing opportunity for him and I'm crazy sad because my mentor's leaving. He won't be right down the hall for me to yell, 'hey Mike can I talk to you?"
Another group that Jasso has made his mark on during his time at CHS is the Red Jackets, leading the group with pep talks at each meeting and even starting a book club with them.
"We're supposed to be ambassadors of the school and there's no better way to do that through the principal," Red Jacket senior Sanjula Yella said. "He leads a book club with us called How Full is Your Bucket. He's always there for us in that sense, he's a really cool principal."
CISD is currently in the early stages of selecting a replacement to fill his shoes. While district officials have not yet begun interviewing potential candidates, administration will shortly release information to CHS staff about the procedures involved, including meetings to create a profile based on which to screen candidates for the job, according to Hunt.
District administration hopes to have a name to present to the CISD Board of Trustees at the May 22 Board meeting.
While district officials are anticipating the new ideas his successor will bring to the table, Jasso's long legacy at CHS will not soon be forgotten by students and staff.
About the Contributors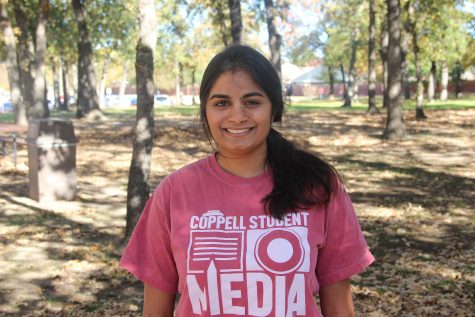 Sakshi Venkatraman, Executive News Editor
Sakshi Venkatraman is a senior at Coppell High School. This is her second year as news editor and third year on staff. Sakshi enjoys writing creatively...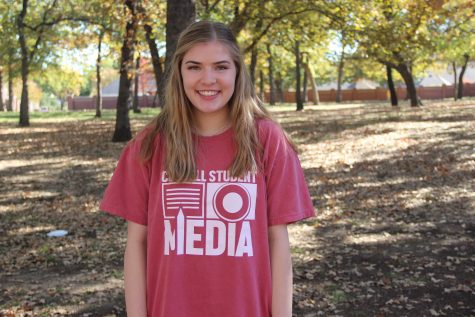 Amanda Hair, Sports Photography Editor
Amanda Hair is a senior at Coppell High School, this being her final year on The Sidekick and her first year as the Sports Photography Editor. She is also...