CHS student's prank smashes expectations, goes viral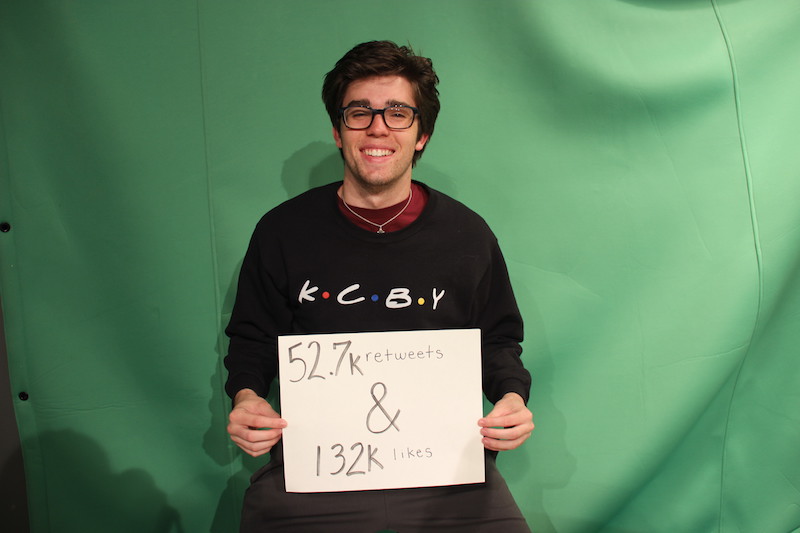 One would often think that tricking the associate principals at Coppell High School in participating in a prank video would be a risky move. But for CHS senior Ryan Storch, it was a no brainer.
"It literally just came to me," Storch said. "I've always really liked comedy like YouTube and ["Saturday Night Live"] sketches. I really like dry, funny humor like Monty Python. I love making people laugh and this idea came to me and I just rolled with it."
Storch put together a video of the APs and Principal Mike Jasso at CHS singing the lyrics of "All Star" by Smashmouth – without the administrators knowing it was going to be posted on Twitter or that it was going to be used for anything other than academic purposes. In order to have the APs say the words to the song, Storch gave them a list of random words that were supposedly for a psychology project for his father's friend.
Storch knew that if his plan worked, it would turn out to be a hit.
"I wasn't really afraid because I knew that the worst thing that could happen is they would figure it out and be like, 'OK, Ryan why did you just waste my time?" Storch said. "But I knew that if they didn't figure it out the end product would be so much better than what would happen if they did find out so I just hoped."
It turns out that Storch's video became a hit, and not just in Coppell. Storch's video as of April 5 has 52,610 retweets, 131,500 likes and the video is now making the rounds on popular Twitter accounts, Instagram, iFunny, and even NBC 5. And to top it all off, Smashmouth, the band who created the song Storch uses in his video, gave their own shoutout: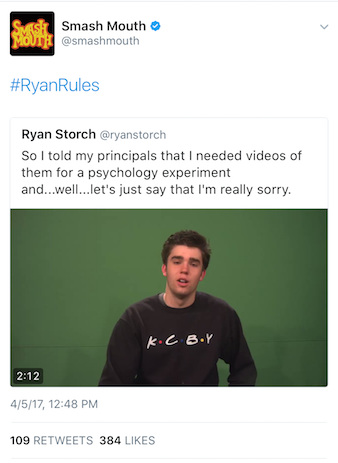 "When Smashmouth tweeted at me, I fell to the ground," Storch said. "I just collapsed. It was nuts."
Jasso had his suspicions while filming but enjoyed the video anyway.
"When I got in there, it seemed a little strange and farfetched. So in the back of my mind I thought, 'hmmm, I smell a rat'," Jasso said. "When the video broke, it really rang in my mind, I knew he was up to something. But if you know Ryan, he's a great kid and not mean-spirited at all and I think the video was very funny."
Storch was a little shaken about how popular the video became.
"I didn't expect it to become this popular. I expected it to get out of Coppell a little bit maybe a couple hundred, couple thousand favorites but I've gotten notifications from people from Australia," Storch said. "I don't know whether to be proud or confused or just like, 'what is happening with my life' but it's so funny."
KCBY-TV advisor Irma Kennedy had faith in Storch to create a great product. After she watched the video, she knew her faith had been well placed.
"I just remember him saying, 'it's gonna be good, it's gonna be good, Mrs. Kennedy," Kennedy said. "I loved it. I thought it was very clever and creative. I think it was creative genius."
Students and teachers alike have seen the video and made a point of how good it is.
"When I first saw it, I laughed and thought, 'wow, this person really knows how to make other people laugh," CHS senior Jonathan Lindbloom said. "I admire his creativity and humor."
Only time will tell if Storch's video will make it any farther than it already has. But for now, the students of CHS and people around the world will be given a taste of the lyrical talents of the Administrators at CHS.
About the Writer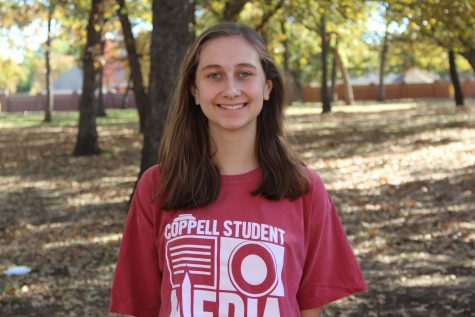 Emma Cummins, Executive Opinions Editor
Emma is the Executive Editorial Page Editor at The Sidekick. She enjoys politics, writing and traveling.