Cowgirls end night with massive victory, raise autism awareness
Coppell sophomore pitcher Nora Rodriguez held strong against Bishop Lynch, refusing to let any Bishop Lynch player score in a 15-0 victory on Friday at the Coppell ISD Baseball-Softball Complex.
"I expected this [game] to be a little more competitive," Coppell coach Mike Dyson said. "Next game will be harder, and we'll be practicing for the next [game] on Tuesday."
The game started out slow, but after the first run in the first inning by Hermans, the runs came in rapid succession, continuing into the second inning, where the Cowgirls scored six runs during their half of the inning.
Bishop Lynch tried to score a run during the second inning, but the Cowgirls would not let them score one especially with Rodriguez as pitcher.
"We practice a lot, and we always put in 100 percent. I think all the hard work's finally paying off," Rodriguez said.
The game ended in only four innings.
This game helped raise awareness about autism. Coppell graduate and softball player Ali Gentry's brother Mark Gentry has autism, so the night was created to help support the Gentry family. Though Ali graduated last year, the team continues the tradition to keep the spirit alive.
Throughout CISD, the softball players and intervention services team sold puzzle pieces to raise awareness. During the game, people could purchase Autism Awareness Night shirts. All the profits went to the Special Olympics. In total, the team raised around $600.
"The [softball players] are so blessed. They get to play softball and have healthy bodies, and they are very aware that not everybody has those blessings," said Bruce Hermans, Coppell Middle School West assistant principal and father of senior outfielder Mia Hermans. "To have the opportunity to give back in a great way, it's something that makes them feel good inside; they're happy to do that,"
Coppell plays Richardson Pearce at 7 p.m. on Tuesday.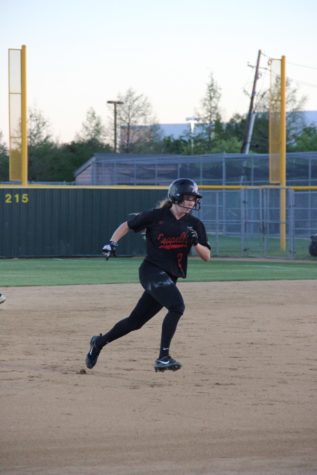 About the Contributor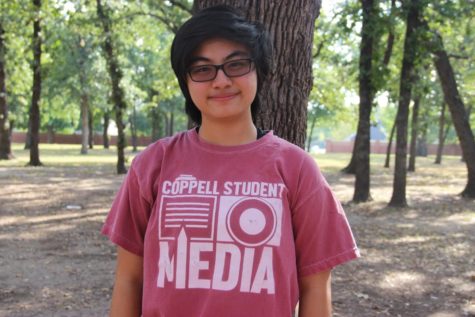 Wren Lee, Executive Design Editor
Wren is a senior. She moved here from the Land of Disney: Orlando, Florida. Yes, she went to Disney a lot. Yes, she has been to Universal. Wren adores...