Irish dancing allows MacMaster to connect with her culture (with video)
Ever since Coppell High School freshman Danielle MacMaster was 8, she has been mesmerized by Irish dancing. Today, she takes part in this form of dance and last Saturday, she performed at Fair Park at the North Texas Irish Festival.
When performing at Fair Park, MacMaster participated in dances such as "Trip to the Cottage," "Tell Me Ma," "Reel"and others. These dances are cultural Irish dances performed by MacMaster and other members of her class.
The entire concept of Irish dancing was new and foreign to her but when she started, she felt engaged in her culture.
MacMaster's dad is Irish, so her mother was exuberant when MacMaster decided take part in Irish dancing.
"[It was] exciting," said Chrisdy MacMaster, Macmaster's mother, after seeing her daughter perform at the festival. "I wanted her to do something within her culture. I have lots of pride on it. I'm very proud of her."
MacMaster began attending Inishfree School of Irish Dance after she saw her godsister perform when MacMaster was 8. She was captured by the uniqueness and was determined to take part.
There she met Megan Dubrott, a new friend who was interested in Irish dancing since her mother was an Irish step-dance teacher.
After spending time together, Dubrott and MacMaster clicked.
"She makes the whole entire class absolutely fun," Dubrott said. "It makes me want to go to dance class."
Though MacMaster enjoys the relationships she's cultivated with her fellow dancers, she still feels timid performing in front of an audience.
"I'm always super nervous before each performance but once I start dancing, normally I just try and focus on one spot in the crowd and get the dance over with," MacMaster said.
In the end, MacMaster enjoys the art as it allows her to connect with her Irish culture.
"This performance is more of a way to bring together a big group of diverse people to celebrate and or learn more about their culture," MacMaster said. "I love celebrating at the Irish fest it reminds me of my culture and is just a fun celebration for all whether you are Irish or not."
About the Contributors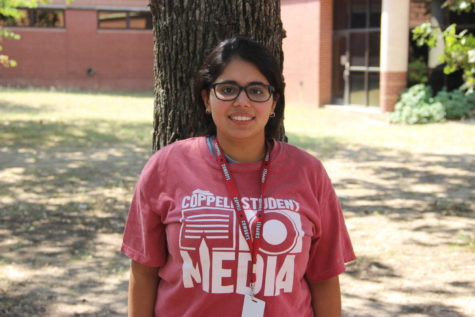 Farah Merchant, Co-Student Life Editor
Farah Merchant is a senior and third-year staff writer and Student Life Editor on The Sidekick. She also works for the Citizen's Advocate, the local Coppell...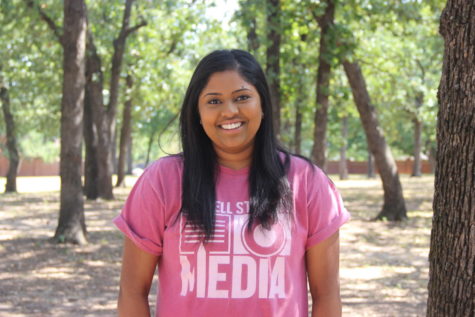 Sruthi Boppuri, Communications Manager
Sruthi Boppuri is a senior and the Communications Manager for The Sidekick. She is interested in art, movies & television, and visiting new places....