The beauty of a comeback story: Nesbit fights back from injury
New England Patriots quarterback Tom Brady engineered the greatest comeback in Super Bowl history on Sunday, yet sometimes it is the rebound that happens in off the field that is truly the greater story.
Coppell senior baseball player Jacob Nesbit, a Arkansas signee and star shortstop for the Cowboys, is in the middle of his own comeback story as he recovers from an injury that took away most of his junior season.
It was an evening game, and the sun was just starting to set in Brenham, Texas. The Coppell baseball team had made the four hour drive south to play the Cubs on their home field. As Nesbit ran onto the field and took his typical shortstop position, he knew something was off. He felt so tight, yet he had done his normal pregame stretches.
As a grounder in the bottom of the first inning came to him, he bent his knees to scoop up the ball like normal. Yet when he threw it, there was a searing pain in his back that sent him into a world of pain.
The initial prognosis: fractured L5 vertebrae, otherwise known as Pars Defect. The injury, a stress fracture, is developed through repetitive stress from the overuse of a certain activity. In this case, the back torque from swinging the bat had caused Nesbit to suffer this break.
According to spinemd.com, the fracture takes around three months for an athlete to recover fully from the injury. The first month, however, is set aside for the athlete to rest and really limit any movement that could cause pain and stress to the injury.
"The hardest thing that I have had to deal with this injury was definitely sitting out and doing nothing for the first couple of weeks," Nesbit said. "With that, I wasn't able to spend much time at all with the team, and I really didn't feel as much a part of the team since I wasn't around them all the time."
While Nesbit may have missed the team, the same could be said the other way around.
"It was definitely tough," said Coppell assistant baseball coach Clint Rushing regarding what was it like to have a key player out. "With someone who is a really good shortstop, it was hard to replace him since players like him who anchor everything together are hard to find. Even though the guys that we moved around did a good job dealing with the shuffling around we did, it definitely wasn't ideal."
Yet the long road to recovery was just beginning. After a month of physical therapy, treatment and awkward stretches, Nesbit finally started to feel his back healing. Now, the injury is not much more than a distant memory.
"As of right now, it feels great," Nesbit said. "When I go get treatment I normally just do stretches and workouts that can build up my core and back muscles to help bolster the place where it fractured. But right now, there isn't any pain and I am just working to keep it that way."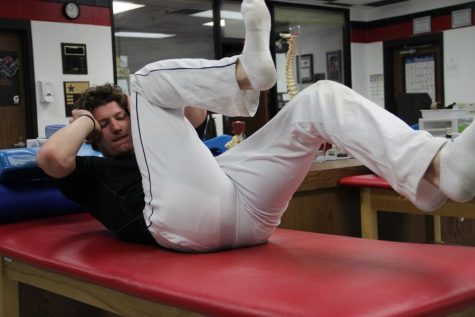 For Nesbit, however, dealing with the pain was not just a simple task. The effort that he put in to make sure that his vertebrae would not fracture again was seen by many.
"He has been awesome," Coppell head athletic trainer Barry Jones said. "If every kid that is injured worked as hard as he did to get back, my job would be so easy. He worked his butt off every day. You could tell he was motivated to be successful, and it has payed off."
That effort and willpower highlighted by Nesbit is exactly what makes a comeback story so great. Many people on the outside look at how much each these athletes, and really any athlete with a similar story, gets handed yet admire the courage it takes to fight through it and the willpower of the individual to never stop.
Comeback stories are not about the end result, it is the journey that makes them what they are. Every step of the quest back to health inspires the common people, and makes the narrative ever so beautiful.
Leave a Comment
About the Contributors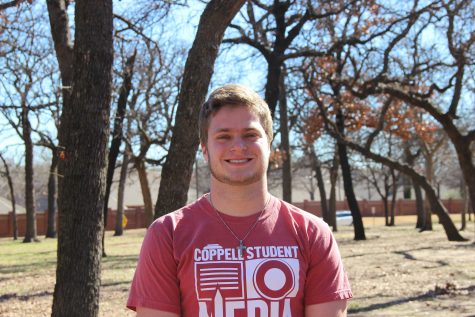 Joseph Krum, Executive Enterprise Editor
Joseph is the Executive Enterprise Editor on the Sidekick Newspaper and he also plays football for the high school. Joseph is a senior in high school...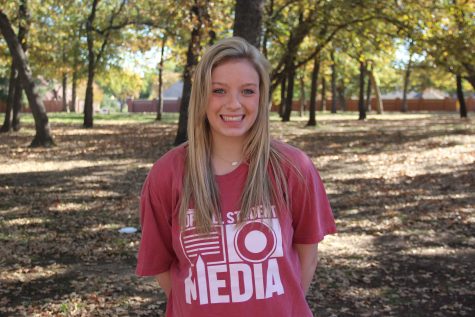 Megan Winkle, Staff Photographer
Megan is a sophomore at Coppell High School and is a first year staff member on The Sidekick. She is a photographer and enjoys watching and playing sports.