Hopkins best selling author comes to CHS to talk with students, share her story
Author Ellen Hopkins has taken the young adult (YA) genre by storm with her unique style and captivating topics.
On Wednesday, Hopkins will visit Coppell High School and share her writing experiences for Creative Writing teacher Matthew Bowden and English teacher Courtney Orloff's creative writing and English classes respectively.
It is important for students, especially those who have read their books, to interact with authors.
"It's about hearing about the process and the career," Bowden said. "It's more about hearing the work ethic that goes into being a writer from everything from writing your characters to where you come up with your ideas."
Hopkins' first book Crank was published in 2004. The book tells the story of Kristina, who is based off of Hopkins' daughter, and her drug addiction.
Since 2004, Hopkins has published seven other YA books. Glass and Fallout are both sequels to Kristina's story, but the other books start new stories.
Each book deals with a gritty subject, such as Burned whose main character is being abused by her father.
"She doesn't try to sugarcoat things or pull any punches," CHS librarian Lynn Hevron said, "She's really dealing with how people deal with their lives and some kind of weighty issues."
Unlike other authors, Hopkins writes her books entirely in poetry.
"[Her visit] may introduce some kids to the concept of narrative poetry," Hevron said, "and how you can read a poem and really become immersed in the story."
You can find out more about Hopkins by visiting her website.
Follow Wren @LaurenWrenLee
About the Contributors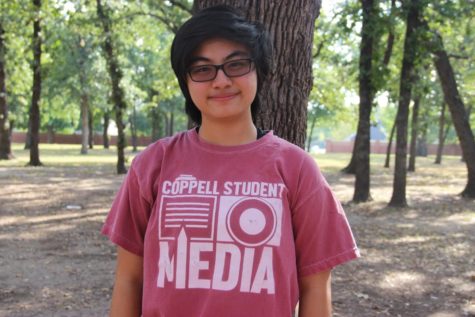 Wren Lee, Executive Design Editor
Wren is a senior. She moved here from the Land of Disney: Orlando, Florida. Yes, she went to Disney a lot. Yes, she has been to Universal. Wren adores...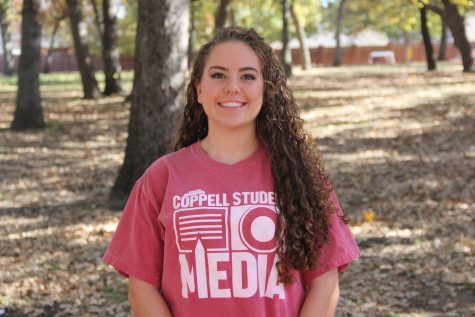 Hannah Tucker, Staff Photographer
Hannah is a sophomore at Coppell High School and is a first year photographer for The Sidekick newspaper. She is a second year member of the Coppell Color...