In regional semifinal rematch, Priest, Taylor take control to win tournament final
It is beginning to sound like a broken record.
In last year's Class 6A Region II semifinal match, Wyatt Priest scored twice to lift the Cowboys over El Paso Socorro. And on Saturday, the story was much of the same, with the junior forward picking up a goal and an assist along with senior forward Nick Taylor scoring twice and assisting Priest once to give the Coppell boys soccer team (3-0) the 4-1 victory over the Bulldogs (2-1) to win the North Texas Elite Showcase tournament at the CHS indoor facility.
Priest and Taylor have started off this season dynamic as the centerpiece of the Coppell attack this season. Each of them returning starters from last year's state championship team, the experience playing together has allowed them to pick up right where they left off last season.
"It's great," Coppell coach Chad Rakestraw said. "There's continuity, there's experience, it's a huge asset."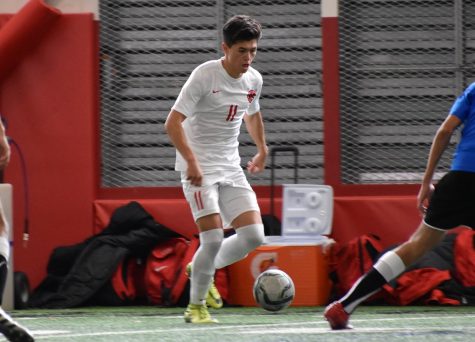 With the inclement weather continuing, Coppell again played indoors and only 30 minute halves. After recording a goal and two assists in the tournament semifinal, Taylor heated up early, using his quickness and touch to get by the Socorro defense and score in the 10th minute. Then nine minutes later, junior forward Francisco Redondo turned a ball and shot for another goal, giving Coppell the 2-0 lead at the half.
Right at the start of the first half, Taylor made another beautiful run to the corner, but this time crossed it back to Priest who finished, extending Coppell's lead to 3-0. After El Paso Socorro scored a goal of its own, Priest responded, giving Taylor a beautiful ball over the heads of the Socorro defense. Taylor finished this one off as well, giving Coppell the 4-1 win.
"[We cannot] become complacent," said Priest on continuing the attack's early-season dominance. "We know we're a good team and we know what we're capable of, but if we feel like we're entitled to everything, then it's just all going to fall down. If we just keep that up and keep working, we'll be good."
In the season-opening tournament, Rakestraw rotated a large volume of players at each position, trying to find lines that work well together. As the first three matches have progressed, improvements in chemistry have already been made.
"They've got to be able to adjust on the fly," Rakestraw said. "When new guys come in. What's good is they all train together, so it shouldn't throw them for a loop when new guys come in.
"I think we're starting to click early which is good. You're in your third game and you beat a team you played in the (regional) semifinals 4-1, you've got to be impressed."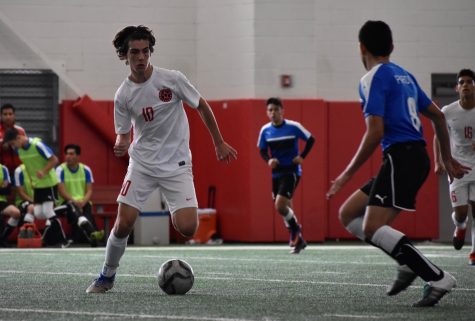 As new players with little varsity experience get more and more minutes, the Cowboys look to continue to build their chemistry against McKinney Boyd in a week. And with all the moving parts on this team, Priest and Taylor give the attack that certain "continuity" that helps with chemistry like no other.
Follow Marcus @marcuskrum