Deep ball carries Cowboys to big first win of the young season
Christian Plummer was on fire last night.
The Coppell senior guard had the hot hand, hitting seven 3-pointers for the Cowboys last night's 64-54 season opening win over McKinney Boyd.
Plummer, who averaged 9 points per game last year, scored a team-high 21 points as senior forward Sam Marshall added 12 of his own. Both Plummer and Marshall were hitting their shots early on, giving Coppell an early lead from which it never looked back.
"I felt like we imposed our will," Coppell coach Kit Pehl said. "Defensively, we took them out of their game, they could never get comfortable. It was nice to play a lot of guys, but it was also just nice to play so strong defensively."
Each of the 12 Coppell players got minutes in the game, with six scoring more than five points, evenly spreading out the buckets with most players. Yet for Pehl, one of the players he thought played well was one that did not fill up the stats sheet.
"Tariq [Aman] was a great floor general throughout the whole game," Pehl said. "He put us in a great position to win."
Defensively, Pehl stresses effort plays and hustle, which showed as Coppell forced lots of turnovers throughout the game that lead to breakaway points. Yet it was the 3-pointers that carried the Cowboys, who had 12 total from downtown with five in the first quarter.
"It's great making our shots," senior guard Caeden Horak said. "We need to be more selective in taking the shots, but the threes really helped us in this game. But we also need to just be slower offensively. I think we were too quick to pull the trigger on the 3-pointer, so that'll be something that we'll work on in practice this week."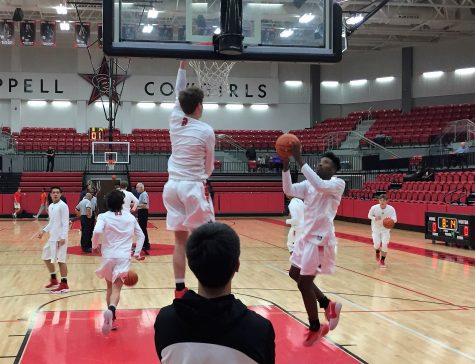 Along with slowing down the pace of the game, Pehl also knows something else that the Cowboys can work on.
"Turnovers," Pehl said. "We threw away the ball way too much. Sometimes we get sped up, but we need to focus on taking what the defense gives us. But we are relatively young, so that's something we'll work on in practice and hopefully improve on going into the season."
Leave a Comment
About the Contributor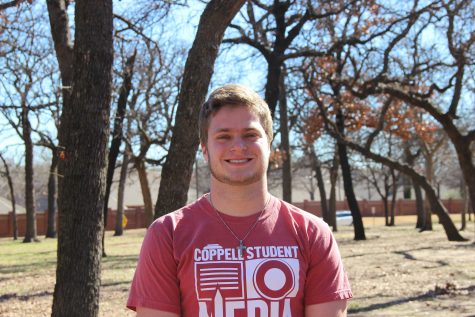 Joseph Krum, Executive Enterprise Editor
Joseph is the Executive Enterprise Editor on the Sidekick Newspaper and he also plays football for the high school. Joseph is a senior in high school...