Football Captain Loop anoints senior Garza homecoming king
He stepped out onto the field, heart pounding against his chest as he awaited the announcement he had been looking forward to for weeks. The stadium silenced as Coppell High School Principal Mike Jasso lifted his microphone and announced a name.
In one moment, senior football captain Eric Loop's name was called. But in the next, the hat and sash were placed on senior Marcus Garza.
The band, families in the back and entire student section gave a standing ovation as they realized what was happening. After initially winning the crown, Loop had anointed Garza Coppell's 2016-2017 homecoming king.
"I was shocked when I first heard that I was a nominee for homecoming king and I actually didn't even expect to be in it at all, [much less] win it," Garza said. "I was so surprised when they gave the victory to me."
Though the title was initially his, Loop handed the title over to Garza and cheered for him with the rest of the crowd.
"His reaction was priceless," Loop said. "I went to Mr. Jasso, got the crown and put it on Marcus's head. He was in shock at first, but we gave each other a big hug and the crowd went crazy. He's just a great and special person and such a light to other people and he definitely deserved it."
A few weeks before the game, a similar event occurred at Fossil Ridge High School in which the quarterback gave the title to a friend with cerebral palsy. These kind gestures have stood out to many different communities.
"Organizations have used what happened at the game as a way of [communicating to] others to keep doing acts of kindness," Loop said. "I'm just happy that this has disseminated like it has and I hope that it can inspire people to do similar things."
Escorting Marcus on the field Friday night, CHS 2012 graduate Ramiro Garza was touched to see his little brother accept the crown for homecoming king.
"It's not something that happens to everyone or often at all," Ramiro said. "Marcus had really hoped that he'd get it and that day, he had the biggest smile I'd ever seen."
Standing directly next to Loop and Garza on the field, senior homecoming queen Rohina Aslam was also moved by the scene.
"I think he cried because he was so happy and all of the girls on the court just started tearing up," Aslam said. "It was really emotional and heartwarming to hear the crowd chant his name as he threw his hands up in victory and pure happiness."
While many were emotionally moved at the scene on the field, students in the stands were also inspired by this unexpected event.
"We were all really supportive and it was so touching," CHS senior Devika Godbole said. "It's just good to know that there's still so many kind people and it inspired me to think about others more."
Beyond inspiration, this event has developed a new, deeper meaning behind homecoming and CHS for everyone.
"What happened [at the game] just embodies what homecoming and the spirit of high school should be about," Aslam said. "Eric's the captain of the football team, he's really popular and nice and everybody knows that, yet he put all of that aside just to make Marcus happy and I think everyone can learn from that."
At the end of the day, Marcus is grateful for this honor and opportunity he was given.
"I just want to say thank you to everyone for believing in me," Garza said. "Thank you for supporting me and I'm just so thankful and happy to be this year's homecoming king."
About the Contributors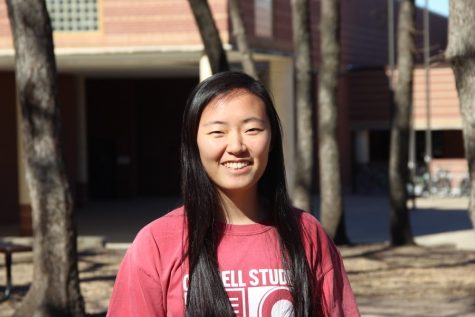 Jessica Jun, Staff Writer
Jessica (Jesse) Jun is a senior and second year staff writer for The Sidekick newspaper. She hopes to pursue her passion in writing by sharing students'...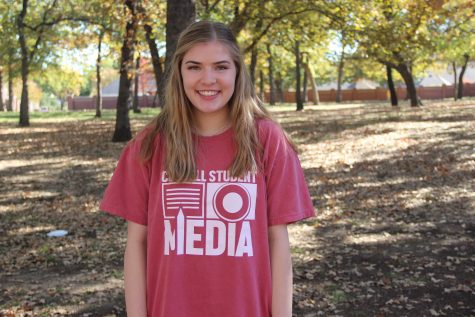 Amanda Hair, Sports Photography Editor
Amanda Hair is a senior at Coppell High School, this being her final year on The Sidekick and her first year as the Sports Photography Editor. She is also...