Aslam provides inspiration to all in claiming homecoming crown
Senior Rohina Aslam could not believe what was happening. A few weeks ago, her friends nominated her for fun, and now she was being announced 2016 Coppell High School homecoming queen.
"At first, I didn't know because my friends got together and nominated me," Aslam said. "I didn't think I would actually get nominated, but then I did. I didn't know how to feel, because I didn't understand what it meant. After I realized that it was actually a big deal, it felt good."
Unlike previous homecoming queens, Aslam wears a hijab – a garment worn by Muslim women outside of their family. It covers head and chest, and represents modesty, privacy and morality. It is a big part of Aslam's life as she wears it daily.
Aslam was notified of her nomination when she received an email and was called to the commons to be congratulated. However, though Aslam was glad to have received this nomination, she was hesitant. Her friends had nominated her for fun and she did not think she would win. She began to feel self-conscious about standing out.
But when it came time to accept the nomination, she knew it was a big deal and would affect not only herself but others around her and in this school.
"[My friends] were joking around at the beginning saying that I represent four minorities: Indian, female, hijabi and I'm Muslim. That's a pretty big reason of why I accepted the nomination," Aslam said. "I'm going through, and I think it's really important for other people, underclassmen, to know that it's fine to be whoever you want, because people will accept just the way you are."
Student Council advisor Jennifer Flores appreciates of the growing diversity and open-mindedness at CHS.
"Our population here at CHS is not what it is at other schools; we have a very diverse campus," Flores said. "The stereotype of your typical homecoming queen is being shattered, so to speak, here especially since our homecoming court is so diverse here."
Flores thinks a homecoming queen like Aslam can open doors for high school minorities.  
"With [Aslam] representing so many different minority groups that it's going to open up the eyes of the students at school, and maybe make some students who thought that they couldn't participate or be on homecoming court more comfortable to be able to step out of their comfort zone and be a little more involved on campus," Flores said.
Senior Eric Loop, who was voted 2016 homecoming king, agrees with Flores about the positive impact of Aslam's accomplishment.
"It sets a great example for the student body that really anyone has a chance to represent the class," Loop said. "In the future, it really opens the door for whoever wants to be nominated. I think that they can be. It breaks down a lot of barriers, maybe unwritten rules that have been written in the past."
To contact Farah, she can be found at [email protected] or @farahmerchant_ on Twitter.
About the Contributors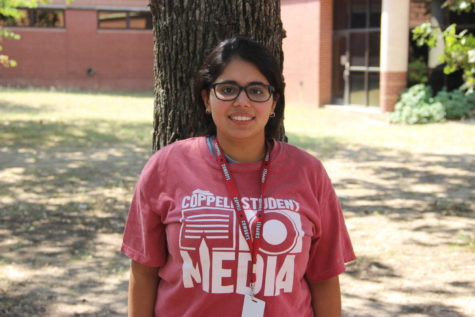 Farah Merchant, Co-Student Life Editor
Farah Merchant is a senior and third-year staff writer and Student Life Editor on The Sidekick. She also works for the Citizen's Advocate, the local Coppell...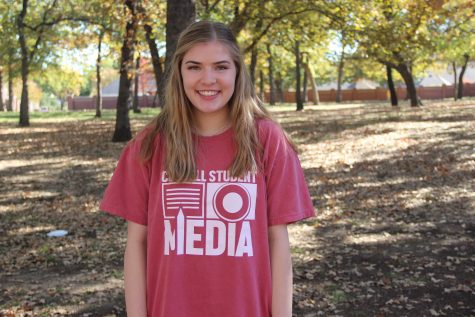 Amanda Hair, Sports Photography Editor
Amanda Hair is a senior at Coppell High School, this being her final year on The Sidekick and her first year as the Sports Photography Editor. She is also...