Cowgirls prove commitment with sweep against J.J. Pearce in homecoming game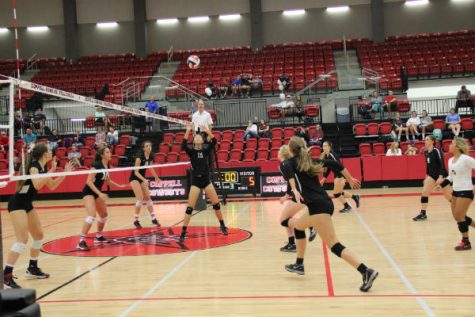 It is always important that a team takes a win with a boost of confidence, but is still prepared for what comes next; never gets arrogant, never gets cocky. On Friday night, the Coppell Cowgirls (20-10 overall, 6-0 District 9-6A ) volleyball team took a win in the first set against the J.J. Pearce Mustangs (10-21, 3-2) but proved the importance of dedication in a few close calls with this fierce competitor to sweep 3-0.
Clean and consistent play made for a quick victory for the Cowgirls in the first set, taking the win 25-11 in 17 only minutes.
Coppell coach Julie Green expected them to be a tough component from the start and did not let the win in the first set go to the girls' heads.
"They have a reputation of dropping the first game but smashing somebody in the second," Green said. "They almost came back, so we knew that we were weren't just OK winning the first set. They're a competitive team."
Technical errors on both sides made for a slow start in the second and third set, with Pearce taking an early lead for both matches.
Perfectly timed blocks by junior outside hitter Riley Ross and sophomore outside hitter Amarachi Osuji along with assists by senior outside hitter Katie Herklotz and sophomore setter Stella Yan kept Coppell from falling too far into a deficit, tying the score consistently but struggling to pull ahead.
"In some ways they were inconsistent in their game plays, but we both played pretty competitively," Yan said. "We started off a little unfocused but we knew we had to stay with the game plan to get the win."
Tying 22-22, then 24-24, the communication by senior libero Lauren Lee and Green and quick recovery time to Pearce's momentum in the second set gave them the edge to move around the Mustangs' inconsistent, but notable offense, inching their way to a 30-28 second set victory and clenching the sweep ending the third set 25-19.
Now 6-0 and ranked No. 1 in District 9-6A, consistency to finish matches and to take deficits in stride and have the capability to come back, something the Cowgirls perform with time and time again, will be crucial moving into these last district matches.
"You have an opportunity in those moments to either fall apart or stay together," Green said. "We have really good leadership and communication on the court, and just finished with really smart plays."
Leave a Comment
About the Contributors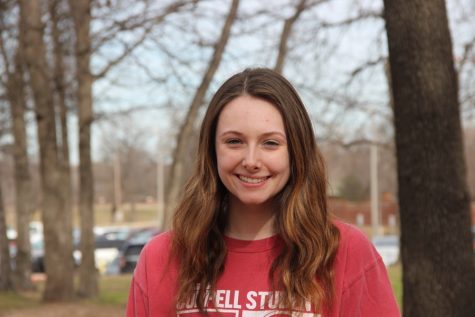 Kathryn Rudd, Entertainment Editor
Kathryn Rudd is a junior and a second year member for The Sidekick newspaper. When she is not working for The Sidekick, she can be found working at...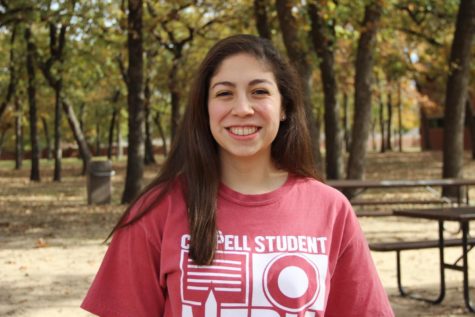 Lili Lomas, Executive Digital Content Editor
Lili Lomas is a senior and the Digital Content editor and Sports section editor for The Sidekick. She is a synchronized swimmer and always enjoys being...