Cowboys look for first district win in homecoming game
As all the homecoming festivities converge onto the week's final event, the Cowboys (2-2 overall, 0-1 District 9-6A) will go head to head with Richardson Pearce (2-2, 1-0) at Buddy Echols field on Friday night.
In last Friday's tough 41-10 loss to Jesuit, junior quarterback Brady McBride went down with an apparent ankle injury near the end of the game. While his return, according to Coppell coach Mike DeWitt, is likely, the Cowboys will look to rely on the run game after senior running back Joe Fex returned from injury last week.
"It's definitely good to have Joe back," DeWitt said. "We're going to try to run the football. Obviously, we're probably not going to do a lot of quarterback runs with Brady. But we want to run the football, and throw some quick game."
With Fex's return, the Cowboys are looking to have their best week in the rushing game so far this year.
"One of our personal goals this week is to have 300 yards rushing," sophomore offensive lineman Brian Dashner said. "That really hasn't happened. We want to set the tone, and that's what we need to do, have a really good game running."
Coming off of a game in which they allowed 436 yards of total offense, the Cowboys defense will look to rebound against a very even keel Richardson Pearce offensive attack.
"[We need to] play a little more disciplined," DeWitt said. "That just hurt us first half [against Jesuit], and just trying to play four quarters. Some of that is trying to rotate some other guys in to stay fresh.
"We've got to stop the run. Their quarterback, he's a good player, a dual threat. That's the game plan every week, to stop the run, but especially this week."
In both of the Mustangs' wins this season, quarterback Gray Rodgers has led Pearce in both passing and rushing yards. In addition to rotating more men on the defensive front, the Cowboys have slightly altered their practice schedule to ensure nobody runs out of gas in the fourth quarter.
"We're undersized [on the defensive line], so you've got three guys that are doing a lot of work, getting 60 snaps a game," DeWitt said. "Undersized as it is, it's hard to hold up against big ol' tackles. Some of it is trying to get their legs under them from a practice standpoint, but mainly it's trying to rotate them to make sure they're fresh in the fourth quarter."
Leave a Comment
About the Contributors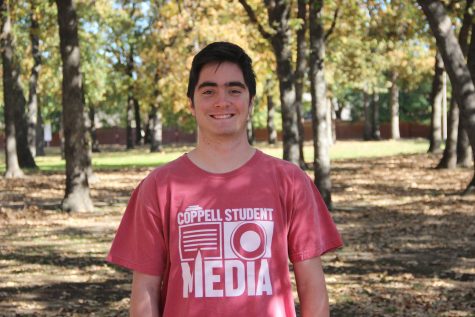 Marcus Krum, Executive Sports Editor
Marcus Krum is a senior at Coppell High School. In his third year on staff, he is the sports executive editor. In his years on staff, he focuses mainly...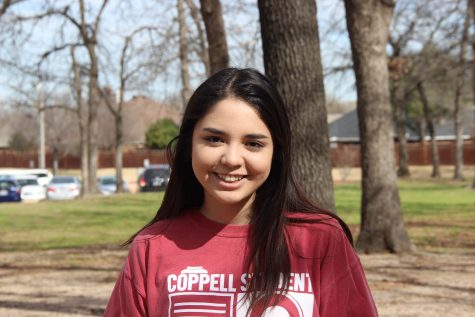 Kelly Monaghan, General Photography Editor
Kelly is a senior at Coppell High School and the General Photography Editor of the Sidekick. She is an expected diploma candidate in the International...