Rolling the dice: the risk of illegally attending CISD
Hang on for a minute...we're trying to find some more stories you might like.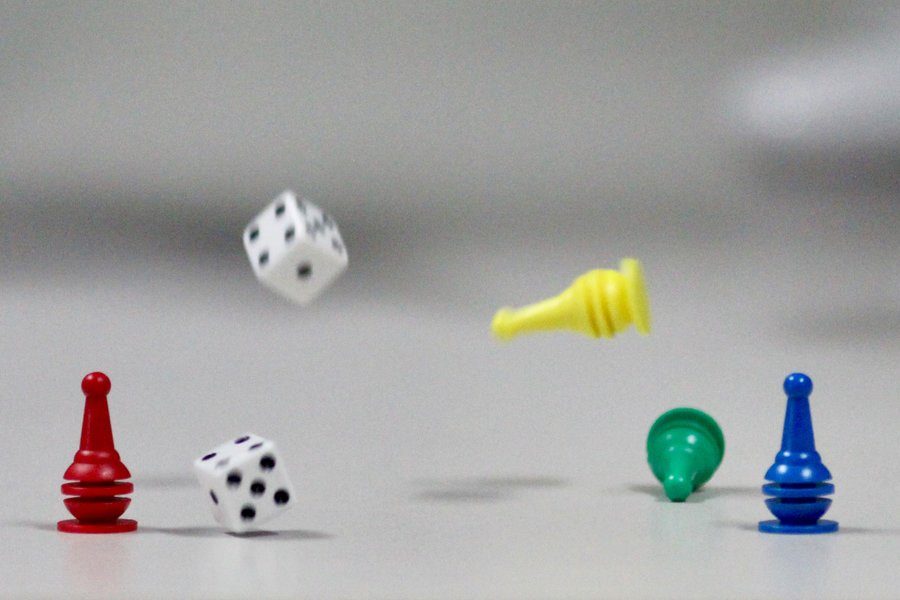 For many residents of the Dallas-Fort Worth area, Coppell ISD is a destination school district.
CISD students at the high school level and below have gained notoriety by exceeding expectations and averages in all areas. For years, parents of surrounding areas have been taking notice.
"People want to be a part of the great things that happen here," CISD director of student services Shane Conklin said. "We are one of the best in Texas."
With the growing population of Cypress Waters and once tiny Coppell, recent years have yielded a significant population increase at all of the district's main campuses.
Overcrowding across CISD has worsened and, with it, concerns of parents and administrators about overpopulated, overly competitive schools.
To avoid such a situation, the district has taken actions to manage the growing number of students. The May 2016 bond plan will separate freshman into a redesigned Coppell Middle School West and build a new middle school near Lee Elementary by the 2018-19 school year.
As population-control plans are underway, administrators are also being forced to consider the number of students that attend district schools while living outside of CISD boundaries.
The phenomenon of families circumventing borders to attend school here is one that Coppell ISD has known for years. Parents from Carrollton or Lewisville, hoping for their child to thrive in CISD, sometimes use the address of a friend or relative who resides in Coppell when registering their students.
According to district officials, families have also been found lease apartments in the district that they never move into, some even ending and renewing their lease for the nine month school year.
Coppell High School PTO President Lisa Johnson has lived in Coppell for over 20 years. She has two children in CISD schools: a daughter, a junior at CHS, and a son, a seventh grader at Coppell Middle School North.
Johnson said from the time her daughter was in elementary school at Denton Creek Elementary, she has encountered families with non-CISD addresses.
"I was in charge of the membership drive at Denton Creek back in 2005," Johnson said. "At the time, people had to handwrite their mailing addresses on our sheets of paper and I would see addresses from Carrollton and Lewisville, definitely not within our boundaries."
Johnson took action and reported the problem to former principal Bryan McClain. Since, she feels that the district has moved in a positive direction in taking care of the issue.
"I understand where those parents are coming from," Johnson said. "I would want my child to go to the best schools too. But as a resident who pays high property taxes, I feel like we need to stick to policies. Situations like this cause overcrowding, more competition and more people competing for every spot."
While concerns over these issues are mounting, CISD is taking measures to correct the problem. One of these is the recent hire of the district's first Truancy and Residency Officer, who preferred not to be named.
"I think this position was created because we have a problem," she said. "Parents and taxpayers want to make sure students reside [inside district boundaries]."
The officer's background in law enforcement comes in handy when investigating cases of student residency.
However, in addition to boundary cases, the new hire also aids in truancy intervention, which she says is her favorite part of the job.
"I love being able to see when a student realizes this is the best thing for them, they need to stay in school," she said.
The other side of her job description, while more difficult, she regards as equally essential.
While a residency investigation can meet many ends, it all begins with a tip– an accusation that a CISD student does not live within district boundaries (Coppell, as well as small parts of Irving and Dallas).
"Tips can come from a range of different sources," she said. "Other students, parents, administrators, bus drivers and Coppell citizens, taxpayers."
According to the officer, she also receives tips from local apartment management about tenants that never moved in or leases that were taken out in August of one year and ended in July of the next year.
Once the tip comes in, the investigation process begins. Through the investigation, CISD will attempt to prove the family resides within district boundaries at the address they claim to live at. This is determined by collecting current bills and going through old records to establish residency.
In rare cases, the investigation will escalate to home visits.
The goal of home visits is to "prove that daily life exists in the house", through the existence of personal items, furniture, etc. State law gives school districts the right to reasonably investigate residency, so no warrant is needed to, although families have every right to refuse the visit.
According to the officer, it rarely escalates to that level
"There have only been a handful of those," she said. "Most people understand where we're coming from once the investigation starts. They either put their child in the school that corresponds to where they live or they move into CISD boundaries."
If a student is found to be guilty of attending CISD illegally, they will be taken out of the district system and asked to leave.
Last semester, this was the case for nine CISD students. This semester, CISD's truancy officer has 20 preliminary cases and eight active cases under investigation.
Once the student has left, the district is legally allowed to ask for tuition for the time they spent attending school illegally, while not being district taxpayers. CISD does not require this payment.
While the process may be routine for district officials, each school is impacted on an individual basis when one of their own is expelled from campus. For CHS, Principal Mike Jasso can identify with this feeling.
"Sometimes students will come up and say 'bye' before they leave," Jasso said. "It's unfortunate because my role is to create an environment where everyone feels welcome and a valued part of the school; it compromises that relationship when we tell them to leave. But there's a reason we have the policies we do."  
Follow Sakshi Venkatraman @oompapa1