National Night Out Knight makes an appearance at City Council meeting
Emma Cummins, Executive Editorial Page Editor
September 28, 2016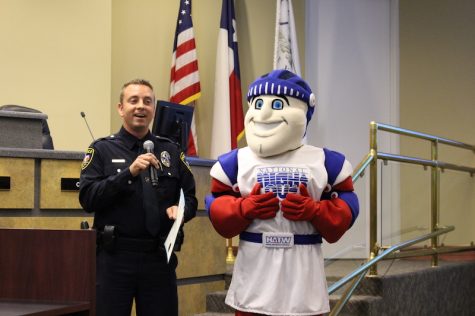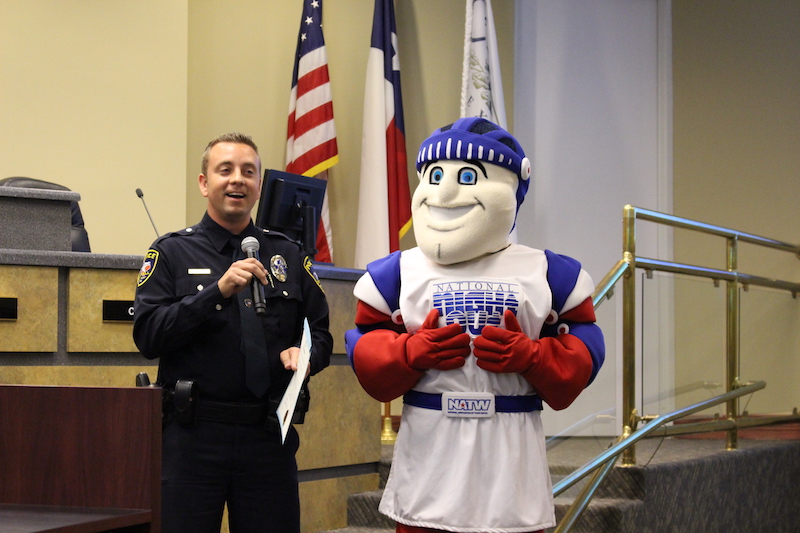 It would seem that a mascot and Coppell City Council members do not have much in common. But, on Tuesday night both could be found in City Hall, ready to make a difference.
The council approved the proclamation to make Tuesday, Oct. 4 National Night Out – a nationwide tradition held by police who organize block parties to foster community relationships.
"National Night Out provides a unique opportunity for Coppell Texas to join forces with thousands of other communities in promoting cooperative police and community drug prevention efforts," Coppell City Mayor Karen Hunt said.
Chief of Police Mac Tristan is very honored to have this night recognized by the City of Coppell.
"National Night Out is one of the many, many things that we do well in Coppell. That's in large part due to our citizens who come together every year and hold festivities," Tristan
said.
The National Night Out has been a great way to reduce crime throughout the nation, and Coppell is doing its part in that process.
"During a time of strain with police community relations through our country, I truly believe that we can serve as a model for others, as a standard of what can happen when we come together, when we build relationships,we the build community, we build quality of life," Tristan said. "My officers and I are honored to protect this community."
Upwards of 60 businesses will be present at the block party, and everyone is welcome to come.
Other agenda items included a recap from the Farmer's Market which has a robust amount of success; 1,100 hours have been logged in by volunteers and the market is using its full capacity.
Mardi Gras will be next weekend at the Square at Old Town Coppell on Oct. 1. If you wear a Mardi Gras outfit, you can get a free beignet at the event.
About the Contributors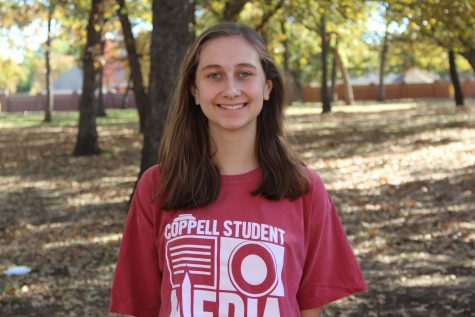 Emma Cummins, Executive Opinions Editor
Emma is the Executive Editorial Page Editor at The Sidekick. She enjoys politics, writing and traveling.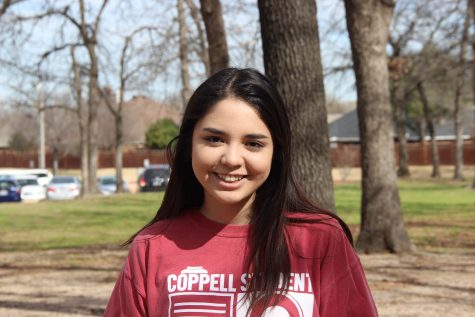 Kelly Monaghan, General Photography Editor
Kelly is a senior at Coppell High School and the General Photography Editor of the Sidekick. She is an expected diploma candidate in the International...