Cowboys open up District 9-6A play at winless Jesuit
It is the opening night for Coppell football (2-1) in District 9-6A play. It is first the district game the Cowboys will play as a Region II team in decades. As they kick off at Jesuit (0-3), this will not be your typical matchup between the district leader and a team looking for their first win.
"They're 0-3, but they've played three really good teams," Coppell coach Mike DeWitt said. "They played DeSoto week one, Plano East, then Lake Travis, so you don't take really anything into consideration regarding record."
In addition to playing against three very solid teams, including the state's No. 9 and No. 5 teams in DeSoto and Lake Travis, Jesuit has been without its starting quarterback Jacob Palisch since the second quarter of their first game. His return this week adds a whole new element to the offense that they have struggled with in non-district play.
"Our mindset doesn't change," junior quarterback Brady McBride said. "He's a faceless opponent, and we've got to respect him. We have to come out the same we would with any opponent."
However, Coppell may receive a big player back in their backfield as well. Senior running back Joe Fex, who has been sidelined since suffering a leg injury on the second play of the first game, was limited in practice this week and, according to DeWitt, will be a game day decision.
"Joe's the biggest key to our offense," McBride said. "There's another level of comfort in the backfield when he's there, there's another level of football I.Q. when he's there. He's an all-around great player."
In addition to Fex bringing back a power running style, McBride will look to exploit a young Jesuit defensive backfield that has been torched for 748 passing yards and eight touchdowns in their first three games.
"We just have a lot of checks," McBride said. "[We're going to] throw it short, make our receivers make a play make their defensive backs make a tackle, and really manipulate the safety, throwing it over his head or if he backs up, throwing it right in front of him."
Even so, this Jesuit team is one that has the talent to shake up the District 9-6A standings. After their slow start, they are simply a very talented team that is looking to find their stride.
"They're a really good football team, but we're both 0-0 going into district," DeWitt said. "That's the approach we've tried to take."
Follow @marcuskrum on Twitter
Leave a Comment
About the Contributors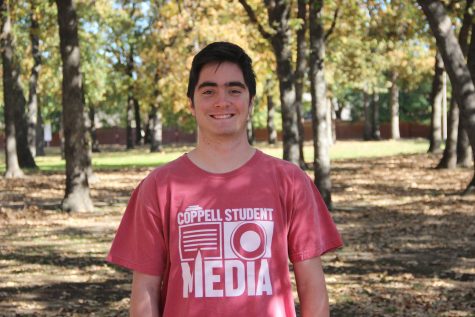 Marcus Krum, Executive Sports Editor
Marcus Krum is a senior at Coppell High School. In his third year on staff, he is the sports executive editor. In his years on staff, he focuses mainly...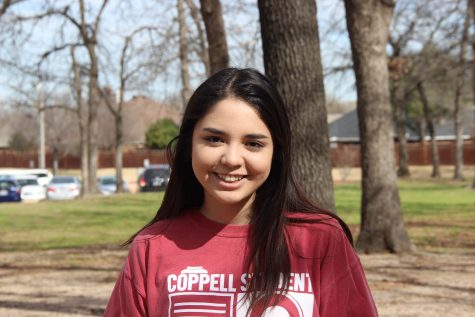 Kelly Monaghan, General Photography Editor
Kelly is a senior at Coppell High School and the General Photography Editor of the Sidekick. She is an expected diploma candidate in the International...