Being a journalist and a citizen during the Dallas police shooting
When tragedy strikes close to home, everyone feels it.
The murder of the five Dallas police officers this summer was no exception.
The events of July 7 sent shockwaves through the community. The public was scared and confused; law enforcement and government officials were scrambling to pick up the pieces; politicians were quick to capitalize on the talking points.
In times of chaos, the expectations society puts on local media is enormous. We are the civilians that have to run towards the fire instead of away from it. And when something as big as this happens, it is imperative that we do our jobs correctly.
The combination of being a citizen and a journalist of Dallas this summer was harder than I could have ever imagined. One thing the public should keep in mind when scrolling through a journalist's Twitter feed or reading their articles about a tragedy– we feel it too.
It was 7 p.m. when I left The Dallas Morning News building in downtown. At 9:30 p.m., a shooter, armed with a semi-automatic rifle and a handgun, fired his first shots on Main Street.
El Centro College, where Micah Xavier Johnson  painted the walls with blood, was a mere six blocks from the office where I spent my summer interning.
Some of my fellow interns, my peers, were in the field covering what was originally supposed to be a peaceful protest, and I was at home, done for the week on a Thursday night.
It had been a pretty light day on the local news desk.
I was scrolling through Twitter when something caught my eye– a tweet from one of my fellow interns Caleb Downs.
Reports of shooting in downtown after the rally honoring Alton Sterling and Philando Castile.

— Caleb Downs (@Calebjdowns) July 8, 2016
It didn't really hit me at first that anything terrible had happened. I told myself that it was just another protest gone awry. Protests turn violent all the time– punches are thrown, sometimes people bring firearms.
But this was Dallas, my home. Nothing could ever happen here.
As the denial began to wear off, I could not stop scrolling. As a resident of the Dallas area, I was shocked and scared, but as a journalist, I was ready to get back in my car and go back to work.
However, not shortly after the Internet began exploding, the DMN staff received an email from a breaking news editor telling us not to come back to the office. Later, there came more emails warning those still in the building to close the blinds and stay away from the windows because the shooter was still active.
Caleb Downs kept tweeting. Photography intern Ting Shen was taking photos. Mostly everything they posted was going viral.
It was selfish of me, but I felt useless. I texted my editor, who was still at the office, to let me know if there was anything I could do. From Coppell, obviously, there was little.
I didn't sleep that night. I was too busy tweeting and retweeting reporters who knew more than I did.
Seeing #PrayForDallas trending on Twitter brought me to tears. It is easy to hashtag a foreign tragedy. It is different when it is your city.
The next morning, I received an assignment from my editor: I was to collaborate with almost a dozen other writers on a story about religious groups reacting to the tragedy.
In the days and weeks following the shooting, I experienced something amazing at my place of work. The camaraderie of journalists experiencing sorrow and reporting on it at the same time struck a chord with me that solidified my aspirations as a writer.
We got care packages of junk food from The Orlando Sentinel, accompanied by cards with the message: "We know what you're going through, stay strong."
The Washington Post delivered kolaches to our newsroom and The New York Times sent us Starbucks gift cards.
My personal favorites were the therapy dogs that were invited to comfort the staff as we reported heartbreaking stories.
We recieved "Dallas Strong" T-shirts and hats that brought me closer to my colleagues and my city.
For me, something beautiful came from something horrible. But for many people, tragedy does not yield a life lesson or an ultimate happiness.
As journalists, it is our job to tell their stories. After this summer, I know I am ready to commit my life to doing just that.

Hang on for a minute...we're trying to find some more stories you might like.
About the Contributors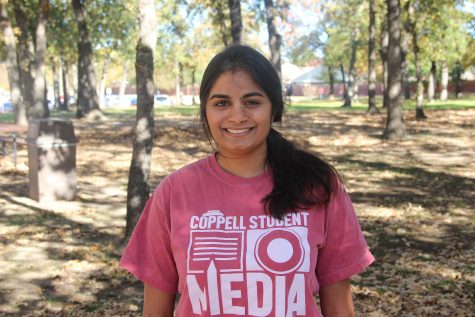 Sakshi Venkatraman, Executive News Editor
Sakshi Venkatraman is a senior at Coppell High School. This is her second year as news editor and third year on staff. Sakshi enjoys writing creatively...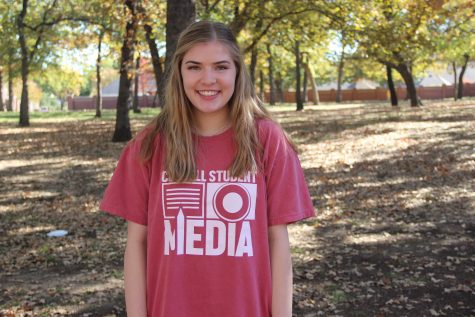 Amanda Hair, Sports Photography Editor
Amanda Hair is a senior at Coppell High School, this being her final year on The Sidekick and her first year as the Sports Photography Editor. She is also...