Coppell Farmers Market broadens Cummins' perspective
Many times, people find themselves discovering parts of their city they never knew existed. For me, I always assumed I had experienced everything there was to experience in Coppell.
My trip to the Coppell Farmers Market last Saturday morning changed that assumption.
As part of an unofficial International Baccalaureate Economics class field trip, a few students and myself met Economics teacher Jared Stansel early in the morning to experience economics outside of the classroom.
At the Farmers Market, I saw a different side of the Coppell community. The atmosphere of the market was relaxed; a group of banjo and guitar players strummed their country songs, kids played in the fountains, and customers actually talked to the producers.
There are a lot of ways to experience one's community. By sitting through a city council meeting, waving hello to a neighbor on the street, or just paying taxes, you are contributing in some way to the community.
The fact that such a direct and local experience happens so often, and so close to my house, is a little surprising to me.
In Coppell, we have a unique situation. You can drive five minutes to the farmers market, or to the local Walmart. Growing up in a community where the commercial consumerism of life was readily available while old traditions like Local Diner and J.Macklin's Grill are still favorites has its perks.
This kind of town has given teenagers in Coppell a great way to experience both – and grow from both. While I have a love for places like the farmer's market, where the direct human interaction is rewarding, I also understand the convenience of Kroger two minutes from my house.
Having local traditions or spots is something that many kids do not get to experience. Walmart, Target and other chain stores are all a child may know. I have spent my entire teenage life living in Coppell; it did not occur to me how lucky I was to have places where you can get to know who you are buying from.
Coppell has maintained its traditions while at the same time progressing. Understanding that human connection and a vibrant community are parts of a great life, we can all see how Coppell is a place for those things to grow. But, we still understand that economic efficiency is important too; you can find a Chipotle right next to Mooyah.
So, the next time you choose where to eat or buy groceries, diversify your options; these seemingly insignificant decisions have an impact on you and your community.
About the Writer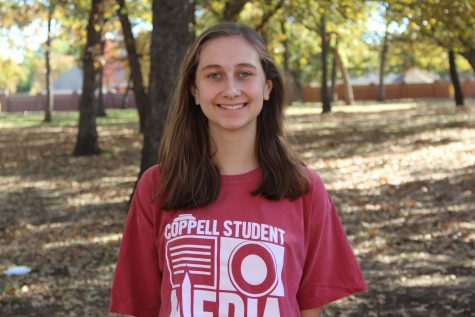 Emma Cummins, Executive Opinions Editor
Emma is the Executive Editorial Page Editor at The Sidekick. She enjoys politics, writing and traveling.