A whole new outlook on food
Junior determines passion for future through changing diet
Almost everyone has a distinct feature about him or her: an accessory, hairstyle, etc. How about a grocery bag carrying large plastic bags filled with cherry tomatoes and green grapes?
This could be an unusual lunch or a distinguishable part about Coppell High School  junior Taylor Bond that signifies something greater than just a food choice.
What first started out as an enjoyment for healthy foods became an opening to a new diet called Whole30, a diet designed to be a "short-term nutritional reset, designed to help put an end to unhealthy cravings and habits, restore a healthy metabolism, heal your digestive tract, and balance your immune system" according to Whole30's website.
"I started Whole30 to feel better about my body," Bond said.  "I felt like the way I was eating wasn't good enough and the food I was eating wasn't good as I thought."
The Bond family consists of Taylor, her mother, and her father Joe Bond. This diet was a smoother process for her because her mother, Helen Bond, also embarked on the Whole30 journey with her.
"It was a good support system we had going because we leaned on each other throughout the whole thing and it was a lot easier to do it with someone else, especially my mom who I'm best friends with," Bond said.
Although Mrs. Bond discovered Whole30, it was Taylor who pushed both of them to continue the diet for a longer period of time.
"The diet has been great because it's made a positive impact on our lives and can definitely see the difference; it's been awesome," Mrs. Bond said.
The food changes began to affect more than just physical, but also their mental state.
"I'm happier when I'm eating healthy, I'm more focused, I have more energy, I feel amazing I am more confident in myself and I'm less stressed out. There's just a laundry of list of things that happens whenever I'm eating healthy and on the Whole30," Bond said. "It could be a struggle at times; going out to eat and stuff, but I definitely feel a major difference."
These physical and mental changes have positively affected Taylor and Mrs. Bond, but for Taylor, this change has begun to affect her future.
"It let me create a larger interest in the food business and made me want to pursue a career in nutrition," Bond said. "I want to learn more about it because I realize that the country that I live in has so many health problems, and I think it's really sad and I want people to be more aware of what they're eating and take care of their bodies."
Having two-thirds of the family on Whole30, Mr. Bond has noticed the difference in family life.
"There has been so much more home-cooking that it makes me know that I should change my diet," Mr. Bond said.
This dietary change has begun a cycle of new things for Taylor.
"It has created a whole new outlook on something that is really important," Bond said. It's a struggle, but it's definitely worth it."
About the Contributors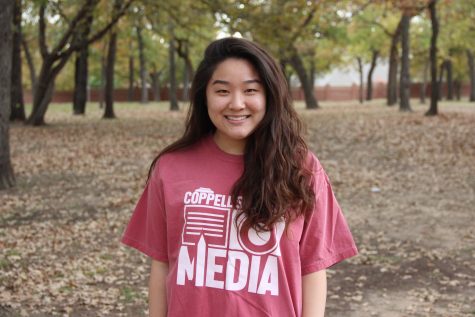 Lina Pyon, Social Media Manager
Focused on the future and the opportunities that the world contains, Lina Pyon enjoys spending time with the important people in her life and broadening...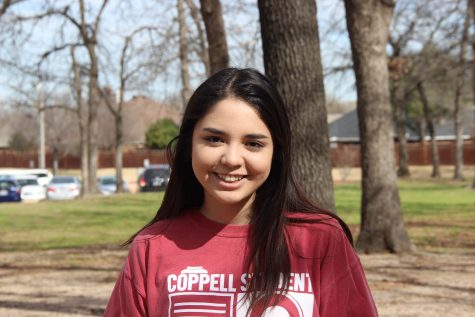 Kelly Monaghan, General Photography Editor
Kelly is a senior at Coppell High School and the General Photography Editor of the Sidekick. She is an expected diploma candidate in the International...