What 4 years in D115 has shown me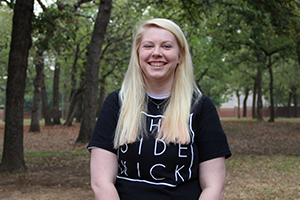 More stories from Gabby Sahm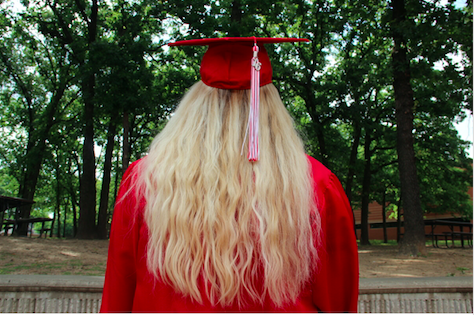 Going into high school I was very confused. I had just spent three years in band playing the flute but had realized that I did not want to continue playing in high school. Since I was not a part of anything else, I felt lost.
I knew I liked little things like reading and writing but I did not think I could really do much with either. After taking my first tour of Coppell High School I was introduced to some of the different media programs.
The KCBY-TV program instantly caught my attention and when I signed up for classes my freshman year I made sure to take the introduction classes that were required for the class. I learned a lot about journalism and media in my those classes and started to realize that I was on the path for something I could really love.
However, as time went by that year I started to question my choice of what program I wanted to join. While KCBY seemed like the right fit at first, it did not seem like one after I had taken the classes. I loved writing and KCBY was more film and video making so the pieces did not fit.
Not really knowing what to do, I went to talk to Chase Wofford, the adviser for The Sidekick newspaper at CHS. Little did I know he was about to introduce me to something that would become a huge part of my life for the next three years.
I had Wofford as my teacher for one of my introduction classes so he had read some of my work. He decided that I would be a good fit for The Sidekick and that I should apply to a part of the staff. After thinking about it for some time I applied and officially became a staff writer.
Becoming a staff writer for The Sidekick was one of the best choices I made my entire high school career. It gave me a place to do something that I loved and introduced me to so many other people that shared that same passion. A year into the program I knew that I had formed friendships that would last long after we left the newsroom.
My four years in D115 have opened me to so many new ways of thinking. With people coming and going every year you get shown different beliefs and ideas that can change your perceptions on different subjects.
You learn to work together and value others people's opinions. You learn that even on your bad days that you can come into the newsroom and have a smile on your face when you leave.
You learn to ask for help and not try to do everything all on your own. You learn in order for you succeed, you all must succeed and you should never let another fall just to raise you higher.
I would recommend anyone that has a passion or interest for writing, photography, graphic design or business to strongly consider signing up for The Sidekick. It made my high school experience memorable and it gave me place I can always call home even when I am miles away.