Old Town Coppell grows, retains small town atmosphere
With the recent anniversary of Old Town Coppell being celebrated, much is changing in Coppell's cultural center. Within many businesses, Coppell High School students are hard at work and contributing to their workplaces.
Coppell High School junior Catherine Carter has been employed at Frost Cupcakery for about a month.
"
"I have gone [to Local Diner] since I was 4 years old, so I know everyone that works there, they are like family,""
— Gracie Webb
Carter said. "It has been really cool to see how it used to be so small and now they are trying to make it such a big part of the town."
While longtime Coppell residents may be surprised to see the small town they love continues to grow, the city still takes pride in its small town feel, and that is something that won't be going away soon.
"It still has the small town feeling, even though they are developing it and getting a lot of restaurants and new locations, other places in Coppell do not have that," Carter said.
Frost Cupcakery also caters cupcake parties on their upper floor where the prime activity for kids is frosting and decorating cupcakes with the help of skilled cupcake artists.
"I wash dishes, help customers, and I am beginning to learn how to frost the cupcakes, that has been a lot of fun," Carter said.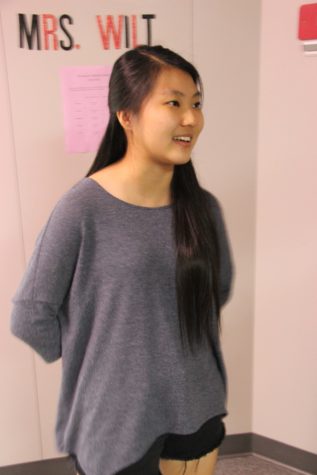 CHS senior Ludia Hong is also employed at Frost Cupcakery, and decorates cupcakes along with other tasks around the bakery.
"The people in Old Town Coppell are really nice when they come in, so you have to be super friendly, it is a really nice first job," Hong said. "Generally people are a lot nicer and friendlier."
The small town atmosphere contributes to the warm and friendly vibe that Old Town offers, and residents and employees alike hope that as the area continues to diversify its selection of restaurants, the atmosphere will only become more vibrant.
"It is a smaller community which I think a lot of people do not know about, but I think that is going to change after a lot of the restaurants around it open up," Hong said.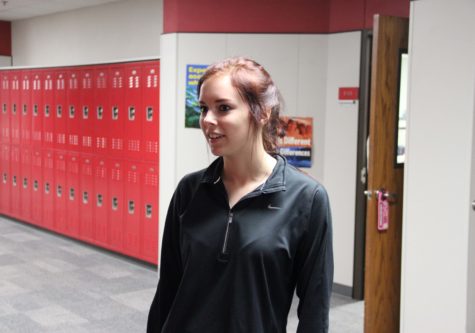 CHS junior Gracie Webb has worked at Local Diner for a year and a half.
"I have gone there since I was 4 years old, so I know everyone that works there, they are like family basically," Webb said. "They do make fun of me sometimes for being the youngest, but I can take it."
Two new businesses are set to open in Old Town Coppell, Twisted Root Burger Co. and Chicken Shack. Twisted Root already has a nearby location in Carrollton and Chicken Shack is new to the area.
"We have regulars, so I know basically everyone that comes in, so it is kind of fun to see the older people, they are really nice," Webb said.