New band director to march into CHS
Miller takes over band program from long time director Mason
Trumpets blare, drums resound, conductors wave their hands in the air and laurels continue to be won; all appears the same for Coppell High School's widely acclaimed marching band. But a different member now marches into the forefront: Gerry Miller, the band's new head director.  
On May 4, Coppell ISD announced Miller as the new CHS band director, replacing Scott Mason, who had been the head director of the school band since 1991. After being diagnosed with cancer, Mason retired and left the band in February.
"It was an extensive process and it started with parent-student input and information meetings." CHS Principal Mike Jasso said. "[The parents and students] wanted someone who would uphold the traditions and high levels of performance that we have with the band. But primarily they wanted to know someone would come in and make our band better, work effectively with parents, and show love and care for the kids."
Miller was introduced to the band on May 5, during the band's Spring Concert, when he met many of the students.
"Things are going to be different than working with Mr. Mason, but this guy's good,"senior drum major Ryan Cole said. "He has a really good record with Wakeland, he turned their program into something special. Our band is definitely not going to go backwards from here; he won't let that happen."
Wakeland High School was started by Miller and other teachers in Frisco ISD. Since 2006, after Miller moved to Texas from Louisiana, he was immersed as the band director for Wakeland, and led them to numerous victories. Under his leadership, the Wakeland band was a four-time UIL State Marching Contest Finalist, a four-time TMEA State Honor Band Finalist and a six-time Bands of America Regional Finalist.
Band members and CHS administration are grateful for the vast experience and skills that Miller has to offer to the musical ensemble. However, Miller might face some challenges in becoming a part of it.
"There are programs that, when they get a new director, they completely disappear into oblivion-or they gain new strength," the interim band director Kevin Jones said. "But there's no way that  [Miller] is going to let the band fall back. He's a very smart and successful person, with a lot of good ideas. The only direction for the band now is forward – bigger, better, and more success."
Besides having to adjust to a new school and band, Miller will also have to fulfill the expectation of meeting the high standards that previous head director Mason established over the years.
"It's a big task. The first thing that I would tell Mr. Miller is 'you can't be Scott Mason'," Jasso said. "Our love and admiration for Mason was great; he was absolutely a great director. But Miller has to come in here and be himself, and lead the program with the vision that he has for making it stay a unique program and for it to grow and prosper even further."
Jasso and the other band directors are assured that Miller will settle very well into the esteemed place that Mason has left, and succeed in filling it with his broad expertise.
"It's going to be different. Any time you have a new director come in, there are changes,"assistant band director Brandon Slovak said.  "But at the same time, I know that [Mr. Miller] holds our band in high esteem and knows where we come from. He's going to honor and keep up the heritage of the band program."
But as he enters the role of the new head director, Miller thinks it is a challenge he can overcome without too much difficulty.
"Mr. Mason and I share a lot of the same values when it comes to the importance of musicianship and individual accountability," Miller said. "The way we do things will be different, but I think the students will find the end result the same and, hopefully in the future, even better. There is pressure and high expectations, but I knew that when I took the job, and I thrive on that."
Although Miller was part of the Frisco school system, he has been in touch with Coppell ISD for some time and is excited to join as a new member of the community.
"When I first moved to Texas, one of my first experiences going to a marching contest was seeing the [CHS] band perform," Miller said. "I feel that this band is the standard-setting ensemble in Texas. What is done here is done at the very highest and most professional level. The opportunity to work here in this program and this environment was something that I could no way pass up."
Miller is scheduled to officially begin his tenure with the CHS band next academic year, by July 1, but Jasso was affirmed that he was the right person for the position from the time they began interviewing the band director candidates.
"Mr. Miller has a strong history of leading high performing bands locally," Jasso said. "It was important for me and the committee that whoever comes in demonstrates that ability, the confidence to continue the same work for the band. Listening to his answers and the questions he posed made us believe that he's the right fit for the program."
The most exciting part for Miller is becoming acquainted with the students he will work with over the years to come.
"At the spring concert I got a sense of what the program has to offer and how passionate the students are, how involved the parents are in the process, and how it was great to see school board members at the concert," Miller said. "The students in band are wonderful, very intelligent. I'm just thankful for the opportunity to come in and lead this program."
About the Contributors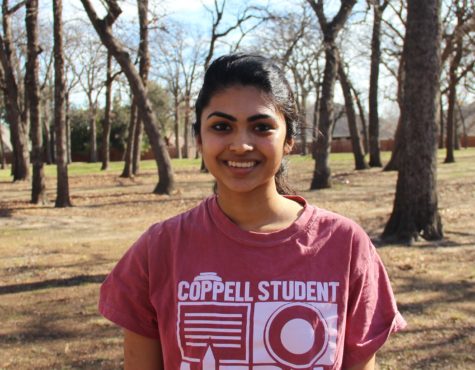 Meha Srivastav, Social Media Manager
Meha Srivastav writes, or rather, passionately consumes the wee hours of night writing for The Sidekick. When not writing for The Sidekick, she can be...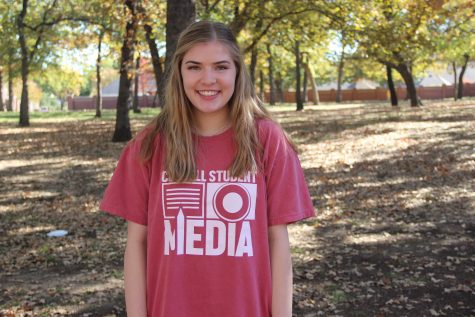 Amanda Hair, Sports Photography Editor
Amanda Hair is a senior at Coppell High School, this being her final year on The Sidekick and her first year as the Sports Photography Editor. She is also...