Bohn caps undefeated season, high school career with MVP honors
Fifteen years after taking the field for the first time, senior defender Brandon Bohn walks off for the last time with the Coppell Cowboys not only a state champion, but named Most Valuable Player for the Class 6A state tournament.
Bohn's journey with soccer began when he was only 3, and the excellence he continued to show in the sport grew as he saw it as one of the important things in his life.
"Since it's my last year, I was just trying to play as well as I could, to give my team the chance to win," Bohn said. "To come out with a win like that, it just feels amazing I could perform well for my team."
Coppell coach Chad Rakestraw has been apart of his life since he was in the seventh grade, and has taught him what it takes to be a leader on and off the field.
"He has taught me so much," Bohn said. "He taught me to be a better person, and [has] shown me what it takes to be a man. The big one is integrity, he really instilled it in me and kept me accountable for what I do."
The skill and leadership Bohn has presented to the team has instilled confidence in Rakestraw that moving forward, the team can still reflect the dominance they performed with this year. His mental fortitude throughout the semifinal and the state championship  has helped shaped the composure and capability of the team in all aspects of the game.
"He plays so incredibly well. It's his sole responsibility to be a really good defender and really limited their side to do nothing," Rakestraw said. "There are younger guys that can look at him and assess his performance and see how determined he was. That's something that anyone can learn from."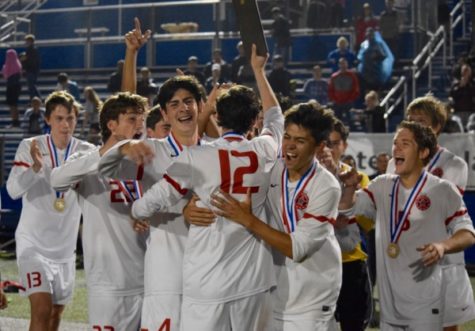 Senior defender Andrew Grimmer has been able to play by his side and watch him grow as a player these last four years.
"He always comes in and works hard every practice," Grimmer said. "Over the summer he worked really hard to play a starting spot this year. Winning MVP was really well deserved."
Moving on from Coppell High School, Bohn will continue to play the sport he loves at Trinity University in San Antonio.
"It's a really good opportunity," Bohn said. "I'm looking forward to the next chapter in my life and hopefully winning a national championship. This team has taught me so much."
Other standout players such as Austin Michaelis, Kellen Reid and Chris Madden have continued their careers in the sport at Trinity in the last three years, putting Bohn with some of the brightest players from CHS.
"We've funneled quite a few players there," Rakestraw said. "It's a great program with a great coach so it's an opportunity for him to grow as a player and academically. It will be exciting to see what he does."
The energy and dedication Bohn brought to the playoffs was more than tell-tale sign he was worthy of the award. With two assists in the state final, one to put the Cowboys in the lead and another for an insurance goal, the heart and dedication he played with demonstrates the future not only for him, but the entire team in future seasons.
Bohn and Grimmer were a dynamic duo on defense throughout the tournament keeping Katy Cinco Ranch in the semifinal and Lake Travis in the championship with few scoring opportunities, clearing attacks consistently in both matches.
"It's good for him because he's a senior, and he's one of my best friends and [MVP] was well deserved," Grimmer said. "I know I'll always have him on my side so if one of gets beat we'll protect each other."
Along with continuing a legacy of excellence, Bohn has shown the younger players what they can be capable of moving forward. With 12 seniors leaving the team, he has worked to create an  environment where the upcoming players can grow the same way he has.  
"We have a lot of returning players that should be able to continue what we were able to do this year,"  Bohn said. "I feel that there is a lot of young talent on the team that will be able to pick up what the seniors had. I have learned so much from this team in four years, and I have really good expectations for them."
Leave a Comment
About the Contributors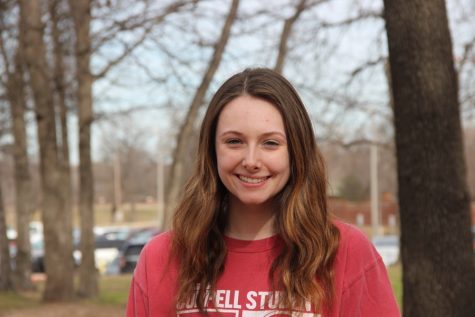 Kathryn Rudd, Entertainment Editor
Kathryn Rudd is a junior and a second year member for The Sidekick newspaper. When she is not working for The Sidekick, she can be found working at...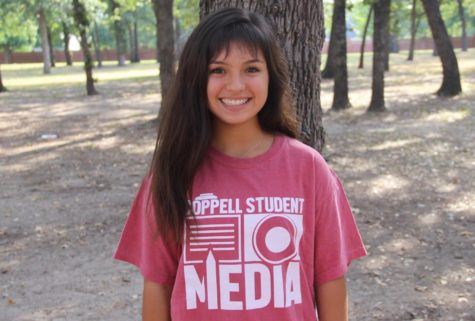 Ale Ceniceros, Photography Editor
Ale is a senior and the Photography Editor for The Sidekick. She has been involved with photography for 7 years and hopes to continue down this path in...