AP teachers give AP advice
Study tips from the teachers that know best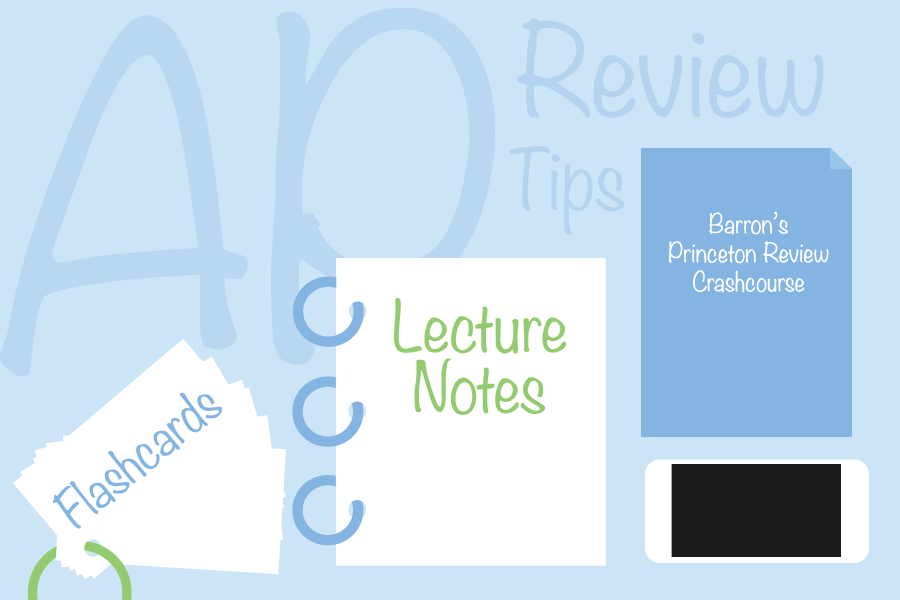 When I took Advanced Placement (AP) Art history, I thought that I had the class in the bag. Sure I studied here and there, but I wasn't doing the reading every night, nor was I always following the syllabus in order to do the recommended studying.
When the test came along, I participated and answered all 100-plus questions and submitted all six free response questions and was thrilled to learn that I got a three out of five. However, much to my chagrin, I later learned that most colleges only accept fours and fives – not threes.
The AP courses are provided in order for students to gain a sense of a college course. The curriculum, classroom environment, and levels of expectations with both the teachers and students are part of the experience.
The big battle, however, is the AP exam at the end of the year. The exam tests the student's knowledge about the curriculum of the course and allows the College Board to analyze whether or not a student will be able to go to college and skip that course to save much-needed time, course credit and money.
Most, if not all, of the AP teachers have had experience grading entries of the exams, and most have a story where they were handed that answer sheet or that essay and they just put a hand to their head and asked themselves, "seriously?!"
Every student has ways of studying for the ever-daunting exams, but wouldn't it be so much better if you could have personal suggestions and tricks from the teachers and graders themselves? Well here it is: Coppell High School teachers giving advice for studying.
Every department has their specific requirements of their students for the tests, but there are a few similarities. Teachers recommend studying in groups in order to discuss the material, decrease the stress and the workload, and to review each other.
"Study in groups," CHS art history teacher Ann Clark said. "You're always gonna pick up something from someone else that they remembered; you'd forgotten. They're gonna remember a fact you didn't even write down, and you're gonna do the same for them, so it's a great working relationship. Pick a Starbucks, pick a Whataburger, find a corner table and just start reviewing each other."
Another similarity is to buy that Barron's book that they are always talking about.
"If they've got a Barron's book or if they've got some other study guide to do it, to help them, then great," AP music theory teacher Brandon Slovak said.
Some dissimilarities have always made themselves apparent as well. Some teachers have also prescribed not depending on the Barron's book on the course subject, and to shift their attention other methods.Take foreign language teacher Derryl Lee for example.
"I would tell them to immerse themselves into the environment as much as possible, to watch as many shows as they can, to read newspapers, to watch the news, and to really participate in an active conversation to people in Spanish in order to relax themselves enough whenever they hear the language," Lee said. "Just relax. They know the language. They know how to work the language."
There are so many ways to study for any type of testing material, but the one thing that every teacher mentioned at the beginning was that it just depends not only on the coursework, but also on the student.
There are some things that work for some students, like making flashcards, whereas others prefer to review previous notes from reviews and lectures. Whatever your personal preference is, good luck with your exams AP students!
About the Writer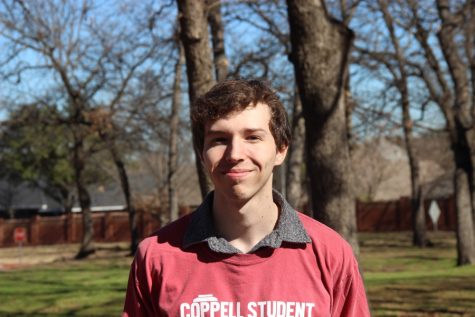 Grant Spicer, Staff Writer
Grant Spicer is a Senior and second year staff writer for The Sidekick. Grant specializes in writing opinions articles and answering those difficult questions.