Sports Reporting in the Digital Age: How to stay one step ahead in a changing market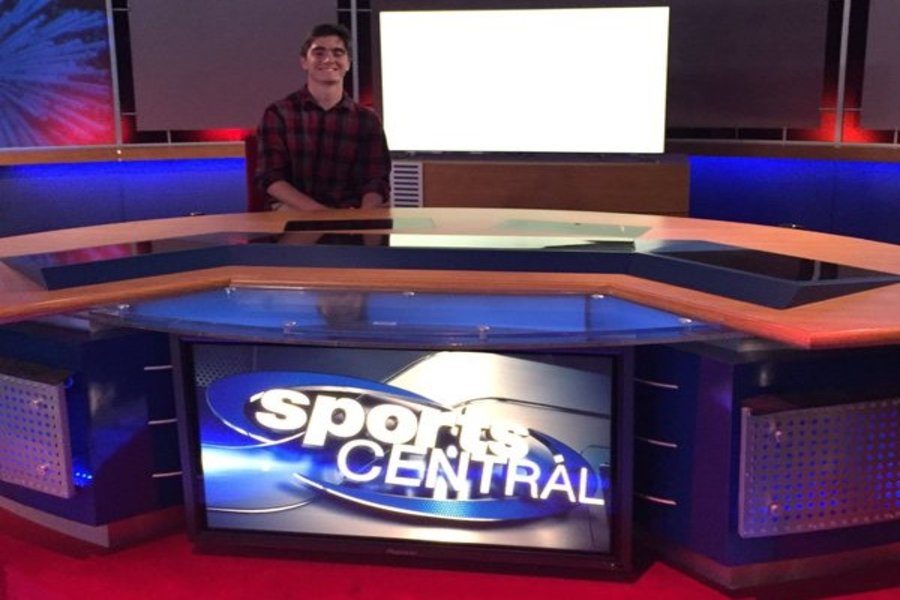 LOS ANGELES – From the minute I set foot in Los Angeles International Airport, I could feel it.

Maybe it was residual from Laker great Kobe Bryant playing his last game in Staples Center the night before. Perhaps it was the buzz surrounding the Los Angeles Dodgers and Kings beginning their season and postseason, respectively. It could have even been energy emanating all the way three hours north in Oakland, as Steph Curry and the Golden State Warriors continues to smash records.

Whatever the case, there was something about this city. There was an aura. And as I began to tour the epicenter of sports media in the west, there was something else.

It is changing. There is no denying it. No contemplation. The sports media market is fluid, dynamic, and everchanging. And as we charge headfirst into the digital age of media, there are five things that stand out as vital to success as a sports journalist today,

Social media presence and voice:
As the social media era heads into full swing, the usage of social media platforms are one of the biggest ways to generate a following to your work. With the use of social media, stories are able to be dispersed in a fashion more widespread than ever before.
"It is not hard for me to read some really good pieces that may have fallen through the cracks before because i may not engage on a regular basis with them," ESPN senior writer Arash Markazi said. "Now, whether it's a newspaper article or magazine article or whatever, usually that print article shows up online too. It's really easy to consume a lot of great journalism. Twitter is the key there."
In addition to generating many clicks onto online sites, social media can be used as a supplementary live coverage platform. In providing a mix of live 'play-by-play' type tweets with analysis, strong social media coverage of games can greatly aid in creating an audience.

"I really encourage interpretive sports reporting," Iowa City (Iowa) High School newspaper adviser Jon Rogers said. "You don't want to get to opinionated oftentimes, but you can talk about momentum shifts within the game, some analysis of it. There's more of a blur with slightly opinionated analysis in sports reporting that's definitely okay to use."
If used correctly, consistent, solid use of social media platforms enhance the ways you can tell stories.
"The interesting pictures, the interesting videos, the things you see along the way, that's all real time and live," Markazi said. "By the end of the night, you hope you know what you are going to write, but you've already tweeted a lot of the color and the content that you might've originally wanted to talk about. You can still write about it, but thinks you observe in real time have a place."
However, in creating a social media page, it is vital to have a voice. You must find a way to create your specialty, your 'beat', your personality. Without a niche, without providing something that your audience will want to come only to your page to view, it is impossible to gain popularity as a news social media source.
"People have to know what your coverage is going to be," Markazi said. "Developing a voice on facebook or on Twitter so that people kind of know what to expect is important. I like following certain people throughout the game. It makes it easier when you have the kind of access that a reporter has. If people know what to expect from you, and you become 'that guy', specializing is key."

Diversity:
In a fluid media market, the ability to do just a bit of everything is something that can push coverage over the brink of greatness. Because the field is constantly finding new ways to convey a story, to be on top of the game at all times is vital.

"It's really important just to always be thinking about 'how can I tell the best story?" Markazi said.
And in our day in age, there are more than enough ways to tell stories. Whether it is through online stories or social media, podcasts or videos, journalists must find every different possible way to capture moments.
"Stations have started requiring us to have a presence almost everywhere," NBC4 Southern California reporter Mario Solis said. "Whether it's instagram and social media, whether it's periscoping, some directors care even more about that part of it than the story."
Media in every way, shape and form is what the audience continues to seek for. Videos can grab attention on social media, while solid photography can draw a reader into an in-depth story. All-around visual storytelling thrown in with solid writing can strengthen one's work greatly.

Speed:
At the touch of a button, information spreads online like wildfire. Every retirement that is announced, every buzzer beater hit, every trade made, it is all on the web in an instant. So how can you set yourself apart from the rest?
"It's a challenge in this social media space," Markazi said. "You want to be the first one. Because of the immediacy of the whole thing, whose first is important to reporters, but I don't know how much the audience really cares about it. There was a time when if you broke a story for a newspaper, you would own the story for 24 hours. Now if you break it, and someone else tries it, that story is broken, but it really is only 'owned' by that reporter for about two seconds."
Instead of simply putting the story out there the next day, news is reported as it happens. The key is to dig, to create, to find those stories that are out there, and as soon as you do, tell the world. If something big happens, simply write a brief to get online quickly, then go back later and add to it a longer in-depth story. The news will not wait for you, and neither will the other reporters. You have do the digging, the dirty work to get it online as quickly as you possibly can.
Different Web angles on sports news stories:

While breaking news can be huge in gaining a following, everyone is covering the exact same singular event. When Kobe Bryant announced his retirement prior to the 2016-2017 season, there was not a single media outlet in the Los Angeles area that did not get the news out quickly. The key is finding something different, something new that the audience cannot find anywhere else.

"The web plays a huge role in the medium since I graduated [from University of Southern California in 2004," Markazi said. "It was beginning to make its rise over the last 15 years or so. Where it was once a place where if you wrote for the print edition, you didn't want a whole lot to do with the web version. Now, obviously it's changed."
Now that the web has emerged as the primary source of information for many consumers, reporters must find a way to make their content different than everyone else. If you simply take the same bland angle every time, then no one will want to read. Give insight, use your creativity and find an aspect about a well-known topic, athlete or event that nobody has ever heard. Posting a recap-like story for every topic will only force you to fall behind.

Content:
"There is no substitute for great reporting," Markazi said.
Content is always king. It doesn't matter if you're on social media, online, print, anything. Providing readers with great content is the heart of journalism. Being able to tell a story is the reason why we are here as journalists. The art of storytelling never loses its draw, no matter the platform on which it is being displayed.
Great reporting takes a skill that many have yet to master. It requires dedication to your craft. It needs great writing. And sometimes, it takes just a little of luck. In any case, our job as a journalist is to take stories that may never have been told before and to shape them into life-changing stories.
"There is always a place for great reporting and great journalism," Markazi said. "The one common thread at the heart of the story if it's online or whatever is that people are drawn to great stories, to great journalism. And that held true 100 years ago and it will hold true 100 years from now. Always be looking for the great stories."
About the Photographer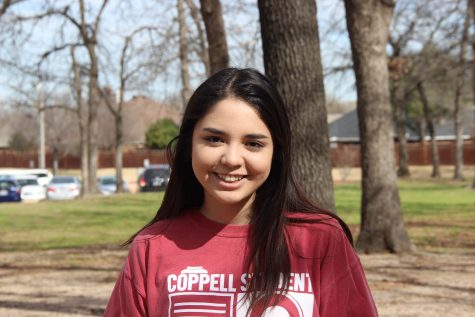 Kelly Monaghan, General Photography Editor
Kelly is a senior at Coppell High School and the General Photography Editor of the Sidekick. She is an expected diploma candidate in the International...