Monarchs and Librarians; city council meeting approves wide range of petitions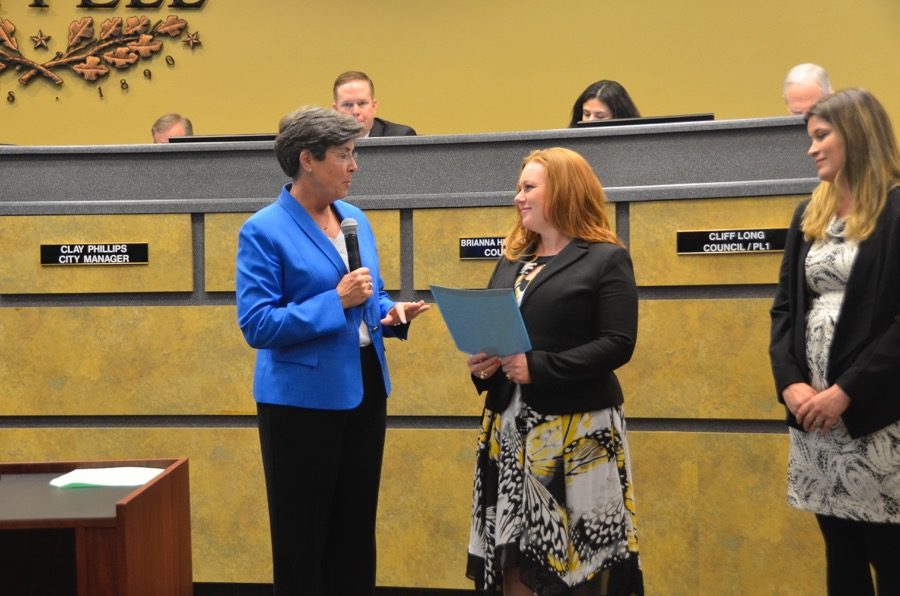 The city council was in full swing on Tuesday night; both monarchs and librarians were mentioned and, in some cases, present at the meeting.  
Mayor Karen Hunt signed three petitions. As part of a push by citizens of Coppell to become more environmentally progressive, Coppell mayor Karen Hunt signed the National Wildlife Monarch pledge to recognize April as Monarch Migration Awareness Month. EcoCoppell will be hosting an EarthFest this Saturday to celebrate Coppell's devotion to environmental awareness.
Living Well in Coppell also petitioned for April to be Driver Distraction Awareness Month. Living Well is involved in several projects to raise the standards and awareness for the personal and nutritional health of everyone. Living Well participated in The Red Thumb Campaign with North Texas toll road to have students wear red rubber bands around their thumbs to remind their parents to drive safely is one of those projects.
Living Well also hopes to spread awareness about distracted driving by making April specifically devoted to such an issue.
The last proclamation of the night, the National Library Week was happily approved and signed by Hunt. The week is set from April 10 to 16 this year. Hunt went on to speak about the importance of the library to our lives and democracy.
"Libraries are not just about what we have for people, but what we do for people and because libraries transform," Hunt said. "Whereas libraries are evolving in order to serve their communities and continue to fulfill their role in leveling the playing field for those who seek information, access to technologies and because great libraries build communities."
Hunt also briefly mentioned the literal change of the Coppell Library on Heartz Drive.
"It is literally transforming the physical before our eyes," Hunt said. "We've been hearing all the wonderful things that are going on at the library and why this transformation is necessary."
Immediately following the proclamations, Coppell librarian Janet Koester gave a presentation on the current state of the renovation of the library, as well as information on the temporary library.
The new library is set to open the Fall of 2016. The temporary library has been successful; book circulation has only gone down two percent since last February.
"Library people are smart, but they are also competitive," Koester said in reference to a competition her fellow librarians had won against Lewisville.  
The rest of the evening was spent approving proposals from city staffers.
About the Writer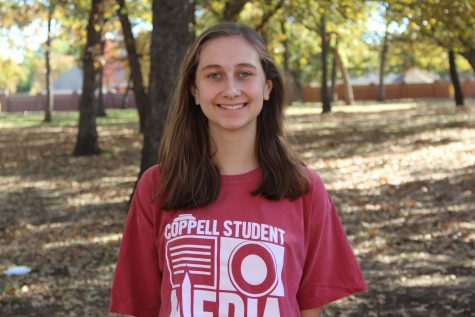 Emma Cummins, Executive Opinions Editor
Emma is the Executive Editorial Page Editor at The Sidekick. She enjoys politics, writing and traveling.