Go bananas for vegan strawberry-banana waffles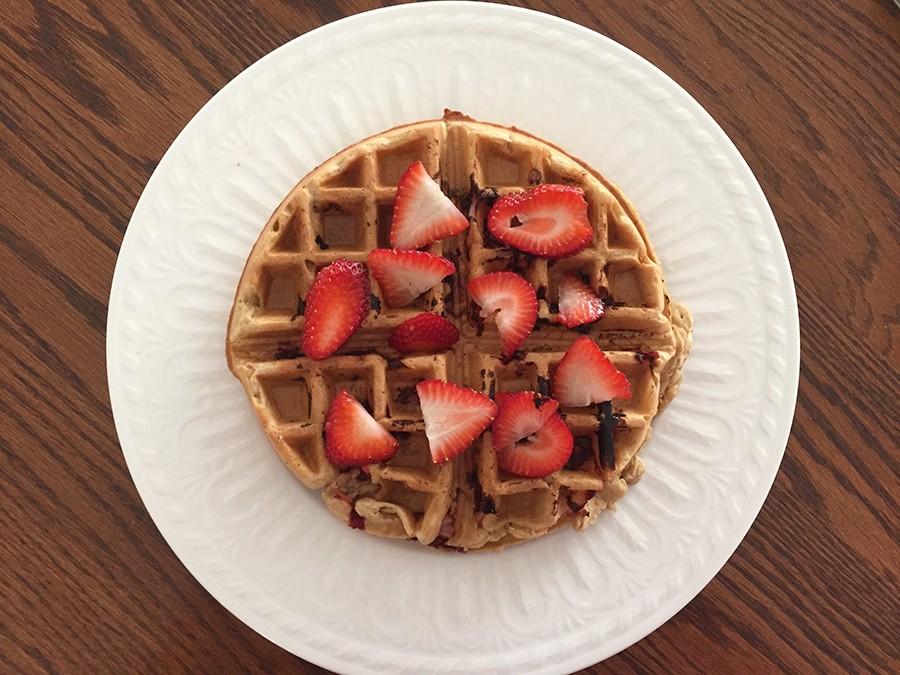 I love waffles- I mean, who doesn't?
My family's cookbook library is filled with many bookmarked waffle recipes, each slightly different than the last. From pumpkin waffles to traditional Belgian waffles, we've made them all.
Spring has arrived and many delicious fruits, such as pineapples, strawberries and mangos, are coming into season. It only makes sense to find a waffle recipe to match.
Though the original recipe (which can be found in Kelly Rudnicki's Vegan Baking Classics) uses blueberries, the recipe can be easily tweaked to fit whichever fruit you would like. I am choosing a strawberry-banana combination.
Ingredients:
4 tablespoons of water

2 cups of non-dairy milk (I'm using unsweetened almond milk)

6 tablespoons of vegetable oil

3 cups of all-purpose flour

6 tablespoons of baking powder

4 teaspoons of sugar

1 teaspoon of salt

1 medium banana, mashed

1 tablespoon of chopped fresh strawberry per waffle
Instructions:
Pre-heat waffle iron.

Mix together the water, non-dairy milk and vegetable oil with a whisk in a large bowl, stirring until combined.

In a separate bowl, combine the flour, baking powder and salt.

Add the dry ingredients into the wet ingredients and stir until combined – do not over stir.

Add mashed banana and stir until thoroughly mixed.

Spray the inside of the waffle iron to insure that the batter does not stick – I usually use vegetable oil.

Pour enough batter onto the iron to where it can be spread close to the edges – I have found that a large ice cream scoop can be used to scoop the batter.

Sprinkle the strawberries throughout the batter.

Close and bake according to your waffle iron.

Remove and finish with desired toppings. Enjoy!
It is a common misconception that vegan substitute foods are tasteless and bland, but that is in no way the case – especially with these waffles. They are best served fresh, but can be saved and easily re-served just by storing them in the fridge.
About the Contributor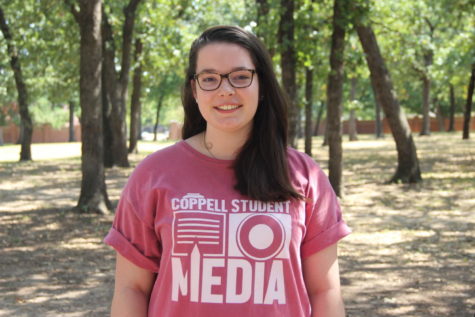 Elena Gillis, Graphic Design Editor
Elena Gillis is a senior and the graphic design editor for The Sidekick. She is an International Baccalaureate diploma candidate. She has an inexplicable...