Art students master the competition, art displayed at Dallas Museum of Art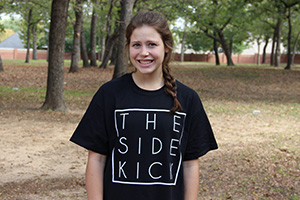 More stories from Jamie Kimbrell
A well-rounded student is one that typically excels in their classes and participates in extracurricular activities or competitions showcasing one of their passions. CHS AP art students Katy Yut, Allison Li, Taylor Stiff, Kimberly McDonald and Julie Choi competed and became finalists in the 2016 Young Masters Art competition.
The selective competition is only enterable through the O'Donnell Foundation, a grantmaking organization that helps fund schools throughout Texas. The organization makes many donations throughout the year for academic programs to better schools, more specifically through their Advanced Placement Incentive Program.
"In order to compete in the contest you have to be one of the schools in the grant, and can only compete if you are in an AP art class," Yut said.
Advanced placement students in an AP art classes such as AP Studio Art, AP Drawing, AP 2D, AP 3D, AP Art History or Ap Music Theory, may submit artwork to be judged by the O'Donnell Foundation. Students may only submit as many works of art as they have been in an AP art class, and if one of their works are chosen, are displayed at the Dallas Museum of Art from Feb. 27 to April 17.
Having an art work selected is not only a difficult task to accomplish but an honor, nonetheless. The students who are finalists in the competition leave behind a legacy in their school and the young artist community.
"I still know of people who I don't know personally, the only thing I know about them is that they were a young master when they were in high school," Yut said. "I've seen their work and I've heard about them through [the Young Masters Competition] and seen their artwork [at] the DMA. Just knowing that people who go to a museum will get to see my art is pretty cool."
The young masters finalists of CHS have a chance to win the competition on March 30 when the panel of judges selects the winning pieces at an awards ceremony.
"We have had winners before, so yeah, I think we have a chance to do some wonderful things. we have some unique pieces in there." CHS AP art teacher Tamera Westervelt said. "We kind of are one of those [schools] who are selected for having original works in the show, not just traditional, expected types of works."
Leave a Comment
About the Contributors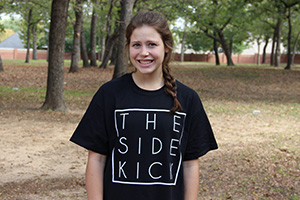 Jamie Kimbrell, Staff Writer
Jamie Kimbrell is a sophomore at Coppell High School and a first year member on staff. When she is not writing for The Sidekick, Jamie plays competitive...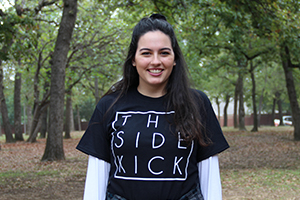 Alexandra Dalton, Photographer
Alexandra loves spaghetti and meatballs, movie theaters, Dwayne 'The Rock' Johnson and playing with her dog, Troy. This is her third year on staff and...