Heritage Night celebrates culture, diversity for 10th year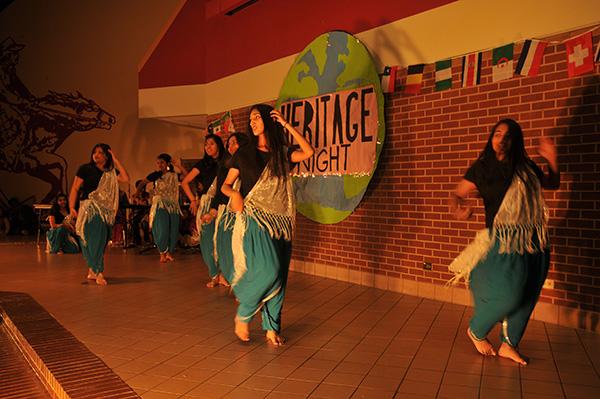 Amy Roh, Student Life Editor
February 29, 2016
By 8 p.m., the Coppell High School cafeteria is packed. A row of shiny steel containers of Indian food line the tables while rows of students in both casual T-shirts and vibrant, gold-seamed dresses line the seats and brick ledges.
Every year, Coppell High School's Junior World Affairs Council (JWAC) hosts Heritage Night, a collection of performances by and for students to promote cultural diversity. Students of all heritages, attire, and background come together for this one special night.
On Friday, it was the 10th anniversary of Heritage Night, which made it all the more special.
"I like how for one day of the year, all these cultures can intersperse to have great performances and truly have a night to remember," JWAC co-secretary and senior Vinayak Sahal said.
The night allows students to interpret their heritage in creative forms, ranging from martial arts to big dance numbers.
"I just love the awareness of all the different cultures and I think it just brings people together that normally wouldn't come together in a type of fellowship," JWAC sponsor and AP English teacher Kim Thibodeaux said. "It's a night to them let loose and be able to express themselves however they want to interpret it."
The night was truly about letting go of inhibitions and enjoying the genuine roots of each performer. Almost as if it were a rowdy family reunion, the night allowed for students to freely express themselves and bond with each other through food, music and hours of dancing.
"The adrenaline was running through me and I felt really good, because were some songs that I felt like I really did my best out there," CHS junior Tina Lin said. "Even though I messed up some parts, I still went with the flow and it was okay."
Heritage Night is a night that caters to everyone but especially for seniors who attended the show for the last time, the performances meant more than simply coming to watch the performances.
"I really enjoyed seeing my friends up there doing their thing and representing their culture for the last time here," CHS senior Swathy Sarathy said. "It's a really bittersweet feeling but fun nonetheless."
Although it can be easy to be lost in the crowd, JWAC continuously brings the student body back together to remember the great diversity hidden within CHS.
About the Writer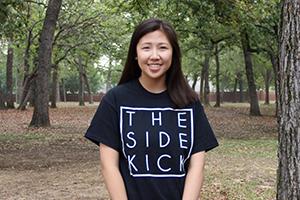 Amy Roh, Student Life Editor
Amy Roh is a senior and the Student Life Editor for The Sidekick. She enjoys watching movies, eating Mediterranean food, and petting dogs. She intends...