TangoTab hopes to break world record with sandwiches
Ever wanted to hold a world record? How about breaking a world record by making sandwiches?
On Saturday, from 8:45 a.m. to 12 p.m., people from across the Metroplex are welcome to participate in breaking the world record for the number of people making sandwiches simultaneously, hosted by TangoTab at the Dallas Convention Center. By contributing to this event, you can become a Guinness World Record holder.
The previous world record, set by TangoTab back in February of 2014, was 136,000 sandwiches. This year the Dallas/Fort Worth Chapter Red Cross Club (DFWCRCC) is partnering with TangoTab to beat the record.
"The members will bring ingredients for the sandwiches, make sandwiches in hope of beating the previous world record, and feed the hungry and the homeless," Vice President of the Dallas/Fort Worth Chapter Red Cross Club Aviral Somani said.
TangoTab plans on donating the sandwiches made during the event to various food banks across the Dallas area.
"The most exciting lies not in the fact that we will be attempting to break a world record, but that at least a hundred thousand hungry people will have a lunch," President of the DFWCRCC Pranav Garg said.
If you would like to participate in this event, visit http://www.breakingtheworldrecord.com.
About the Writer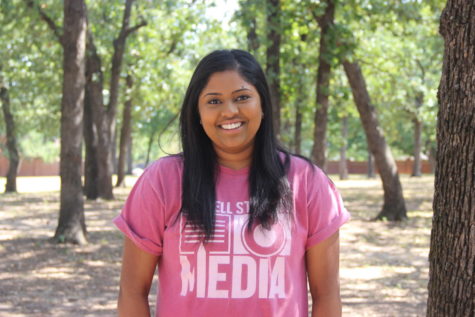 Sruthi Boppuri, Communications Manager
Sruthi Boppuri is a senior and the Communications Manager for The Sidekick. She is interested in art, movies & television, and visiting new places....