Andy Brown Park construction underway, completion set for 2017
Andy Brown Park in Coppell is currently undergoing an ambitious reconstruction project that is set to be complete in May 2017.
"The primary goal at Andy Brown East is to turn it into an open gathering space where the community can come together, and celebrate our large special events," Coppell Director of Parks and Recreation Brad Reid said. "We'll have a more appropriate area to bring the community together."
At Andy Brown East, the four field softball complex is to be removed, and replaced by a larger, more complete network of paths and several new pavilions. As well as several new bridges that are planned to help connect to the park's planned structures across the creek.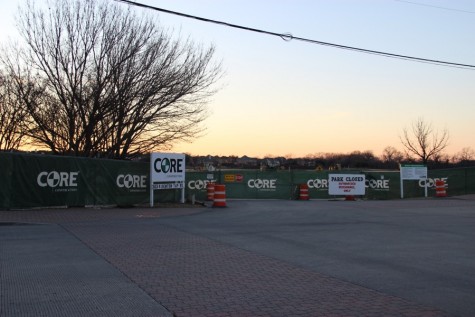 The new Andy Brown East will be able to accommodate more people and vendors a lot better, and it will be a comparatively more appealing space for special events such as the fireworks show on the third of July.
The new Andy Brown West is currently filled with areas for various field sports, and it will remain so. However, the current field sports fields will be cleaned up and reconstructed.
"The current parks were built in the late 70s, early 80s timeframe, they were coming to the point after so many years that it was time for significant renovations or improvements of our facilities, or to go in with a new master plan to recreate everything that we have." Reid said."The city council ultimately decided to just go ahead and renovate the whole park and start from scratch."
The project is set to be complete before July 3, 2017 so that a grand opening can be held with the annual fireworks display.
"There is a number of additional uses that our residents will be able to enjoy, the trail system will be expanded, certainly the new softball facility will bring additional interest, the rejuvenated sports fields will bring out additional kids," Reid said.
At East, there will be a lot more opportunity for new activities with the additional shoreline opened up for the future.