Best snacks to eat during Super Bowl 50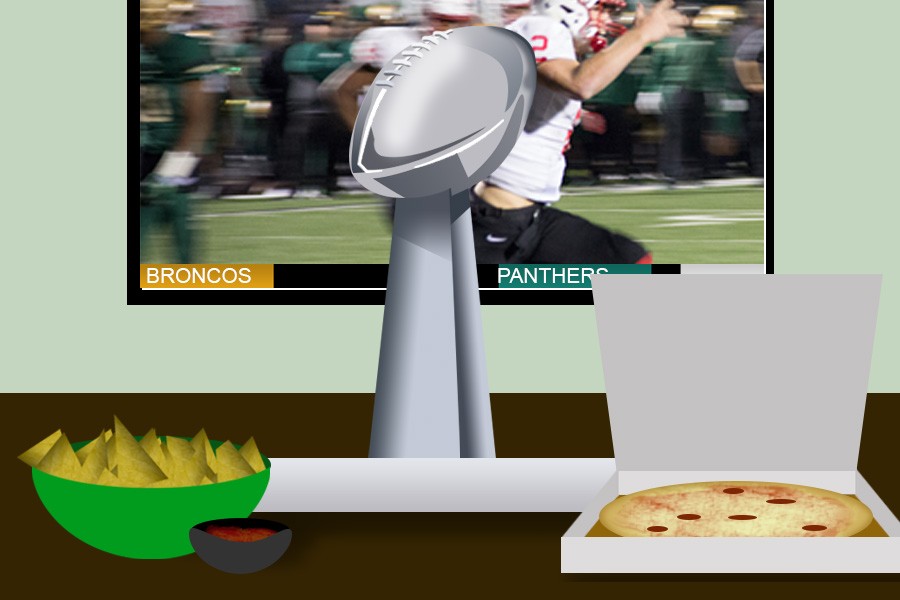 With Super Bowl 50 only less than a week away, the anticipation and preparation for fans is at its peak. The championship is set to play out on Feb. 7 between the NFC (National Football Conference) champion Denver Broncos and the AFC (American Football Conference) champion Carolina Panthers.
Friends, family, TV and snacks are all you need to watch the Super Bowl. Football, commercials and the half-time show are all what make the Super Bowl so special for families all over the United States. Among the list of performers anticipated are Coldplay with special guest performances by Beyoncé and Bruno Mars.
Snacks are the way to many people's hearts and are vital for Super Bowl watching. Here is a list of the best snacks to eat during the Super Bowl:
Hamburger sliders/baked potato sliders/finger sandwiches – Any type of sliders are the perfect snack sized food. You can pop them in your mouth and become instantaneously satisfied. Options include sandwiches, baked potatoes and hamburgers.
Pigs in a blanket – This meat-lover's choice is a great bite sized option. This delicious snack is guaranteed to fulfill your expectations. You can either make it yourself or find it store bought.
Pizza pockets/pizza rolls – Although it is typical, pizza is always a reliable choice. All of your family and friends will be satisfied as there are many different toppings you can choose from. A more snack-friendly alternative are pizza pockets or rolls.
Mac and cheese bites – Deviating from normal mac and cheese, homemade mac and cheese bites are perfect for the whole family. They are a fun to make and even more fun to eat. You can find the recipe here.
Quesadillas with guacamole, queso, chips and salsa – If you want to add a little Tex-Mex into the mix, quesadillas are the perfect choice. Add guacamole, chips and salsa to the side to top it all off.
Soft pretzels – It would be as if you were sitting in the stands of the game if you had some soft pretzels with cheese. You can find soft pretzels in the frozen section of your local grocery store or make them homemade following this recipe.
Tacos (in Tostitos scoop chips) – Put some Tostitos shells on your plate and add meat, cheese, salsa, guacamole or sour cream. This alternative to the regular taco shells or a tortilla makes it better for snacking.
Lettuce wraps – Although not so traditional, lettuce wraps are a healthier Super Bowl snack while vegetarians can enjoy them as well. If you are on a diet or you just want to avoid fatty, greasy choices, this is the best option.
About the Contributors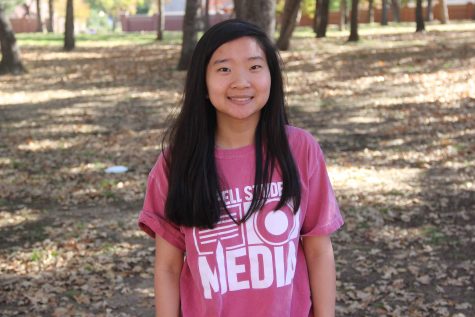 Gracie Blackwell, Business Manager, Social Media Manager
Gracie is a senior and third year staffer for The Sidekick newspaper. In her free time, she enjoys hanging out with friends, watching movies and traveling. With...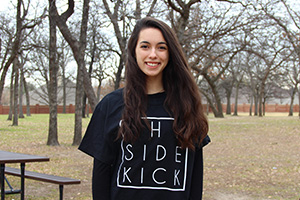 Rachel Buigas-Lopez, Editor-in-Chief
Rachel is a senior and has been on The Sidekick staff for three years; moving from graphic designer to Design Editor and now Editor-in-Chief. Academically,...