Sacrifices and work: What it takes to be a collegiate athlete(with video)
Picture this: you begin to play a game with everyone else when you are a kindergartener, and you find a passion and a love for it that you can't possibly understand. Every waking moment, your mind is on the sport, how to get better, who to beat, what camps to attend.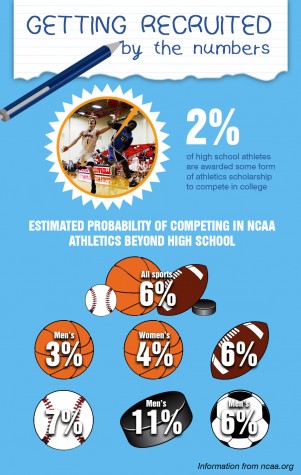 You dedicate countless hours of time to the game from age 5 all the way until you are a senior in high school and over the 13 years, or even longer, that you played your game, are finally ready to commit to a college to continue your playing career.
Every year, this is the story of athletes across the nation who commit to a college on signing day, (spring or fall, Feb. 3 or on Nov. 11). Finally reaching the goal they had been pursuing since they were young, and realizing their dream to play at the next level seems like a sweet deal.
However, not many people seem to acknowledge the countless hours of hard practice and the numerous life events they had to sacrifice to reach the standards of college material. In fact, only 53 percent of all collegiate athletes receive any financial help for playing their sport in NCAA Division I.
If an athlete wants to go play a sport in college, a majority of the time, a college scout will not find them and offer them a scholarship unless they reach out to the school first. This takes hours of planning, regularly emailing and creating basic profiles on recruiting sites such as Captainu, just to get yourself out on the web to begin to build a background for coaches to find you.
On top of the basic communication, to be recruited to go to a Division I school for example, athletes have to routinely call the athletic departments and speak to them by phone to see if going to their dream school is even plausible with following their passion of playing their sport.
Getting time to talk to coaches on the phone is not an easy task either. It takes scheduling and persistence like all things regarding recruiting.There are specific hours of the day when you can reach them, and the other times one calls, they merely reach the office machine.
Another thing that athletes can do to get exposure is to attend sport specific College ID camps. These camps are events that allow athletes to showcase their skills and gain larger followings as coaches evaluate their skill and continue to watch the athletes they believe are the best for their program. This leaves athletes who want to attend that college, but do not fit the mold for the sport in an ultimatum.
On the other hand, of the athletes that can go to the school of their dreams and commit to the school to play their sport, they still have to have the GPA to get into the university. Committing to a college does not guarantee acceptance into the academic college of their choice.
As hard as working to get into a college is for their sport, it is even harder for an student athlete to have to balance recruiting with their school work to achieve their goals. While I am not  saying that one has to have a perfect 4.0 to play in college, but they have to at least have a 2.5 to qualify for the athletic scholarship, but to get into the university's major, their GPA may have to be higher.
If an athlete qualifies for a collegiate scholarship, and commit before Sept. 1 of their junior year of high school, the offer held is a verbal commitment. This means that the commitment is subject to change and does not hold a percentage of funds to the committed athlete. A commitment may be dropped at anytime for reasons such as a coaching change, an injury or for another change in the program prior or post to signing to the school. For example, if a program decides to replace their coach, then the new coach holds all previous commitments made by the previous coach and has the authority to cancel all commitments. A school can also retract their offer after signing as a result of these changes, or if the coach decides to take the program in a different direction that excludes your talents.
After Sept. 1 of their junior year, the college they have committed to may offer funds as an incentive for the athlete to attend the school and they become eligible to sign their college deal on signing day.
The moment that athlete becomes eligible, and finally signs their athletic career to a school is a momentous occasion that should be congratulated. They have worked very hard to accomplish their goals of many years and finally put the pen to paper and sign their deal.
Video by Mallorie Munoz
About the Contributors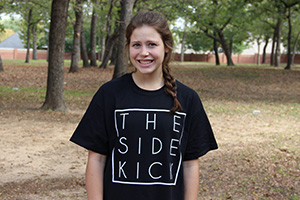 Jamie Kimbrell, Staff Writer
Jamie Kimbrell is a sophomore at Coppell High School and a first year member on staff. When she is not writing for The Sidekick, Jamie plays competitive...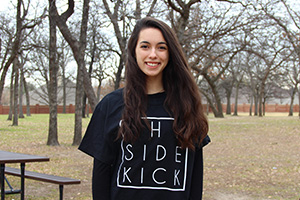 Rachel Buigas-Lopez, Editor-in-Chief
Rachel is a senior and has been on The Sidekick staff for three years; moving from graphic designer to Design Editor and now Editor-in-Chief. Academically,...