The three reasons why you should play sports in high school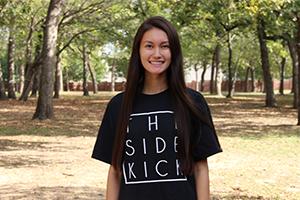 More stories from Maggie Theel
I have participated in organized sports since I was 6 and every day, for the past 10 years, I have learned something new, built friendships and done something I love.
I played on a YMCA recreation basketball team and on a soccer team through the Coppell Youth Soccer Association. Although my parents tell me that I would be upset every time we lost a soccer game, and we lost a majority of the time , my memories of childhood sports are almost exclusively happy. I remember how excited I was after scoring a goal. I remember how much fun I had running up and down the court. My only negative memory was being sad when I started playing volleyball in fourth grade because it meant I would not have time to play soccer anymore.
Continuing sports in middle school, and eventually high school, was an easy decision for me because of my experience in youth sports. When I tried out for volleyball in ninth grade and made the team, I was excited, but mostly I was proud of myself. It was the first time I had really seen myself achieve something that I worked really hard for. I experienced what it felt like when hard work pays off; and the feeling was so rewarding.
As I played on my high school team in ninth and 10th grade, I learned to work hard towards specific goals and how to encourage and work together with my teammates. It was an incredibly difficult decision to stop playing after the season ended last year, but I knew it was right for me.
This year, I joined the cross country team. Running long distance is very different from other sports I have done in the past and because of this, I am constantly learning and improving. I can see my own personal accomplishments mirrored in the success of all of my teammates and the encouragement and support we have for each other is one of the best parts of being on the team.
Playing sports in high school has had such a profound, positive effect on me and many people that I know. If you are considering playing a sport in high school, my advice is do it.
There are so many ways that sports have shaped my life and helped me grow as an athlete and as a person; it is hard to list them all, but here are the top three reasons to play sports in high school:
1. The importance of discipline, commitment and hard work will stay with you for the rest of your life. Being able to set goals and put in the time and effort it takes to achieve them is an incredibly valuable skill. The things you learn about your character will translate to every other aspect of your life, and every day you will keep learning and growing.
2. The friendships that you make are special. Being a freshman and starting high school is scary, especially in a school with so many students. However, it is a lot less scary if you are a part of something. Your teammates become an automatic support system for you. Being on a team creates a bond; your shared memories of loss, success, pain and joy are what make these relationships so significant.
3. Having the opportunity to do something that you are passionate about is the best part of playing a sport. Doing something you love, every day, is invaluable.
Leave a Comment
About the Contributor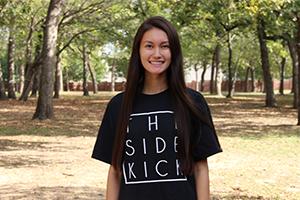 Maggie Theel, Staff Writer
Maggie Theel is 16 years old and she is a junior at Coppell High School. In addition to being a staff writer for The Sidekick, she is a diploma candidate...