Spice up the holidays with apple cider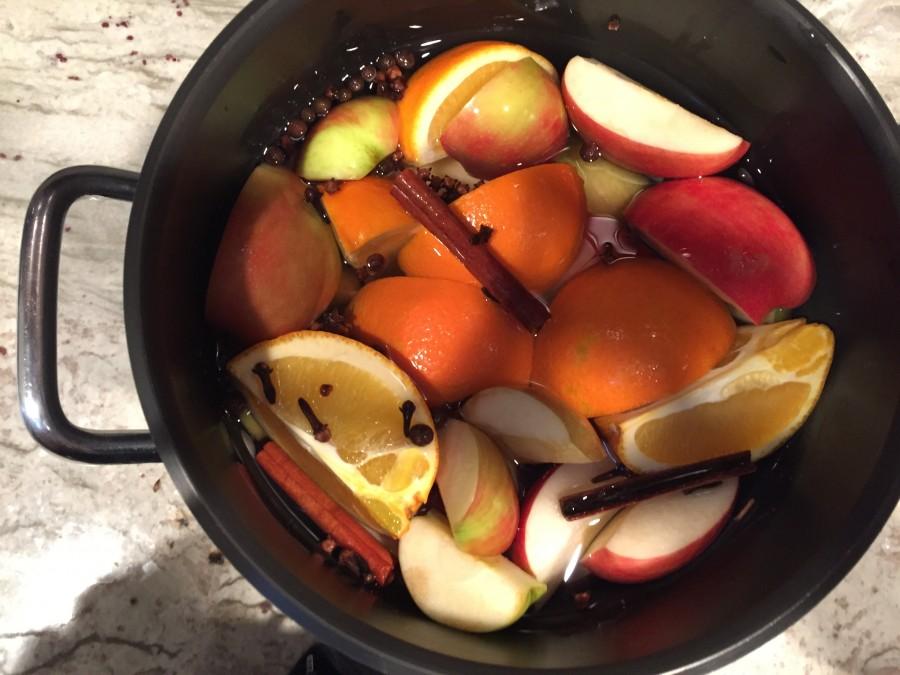 by Elena Gillis
Staff Writer
@elenamg24
Thanksgiving has come and gone and as Christmas approaches, visions of our favorite holiday treats begin dancing in our head. We call upon scents and tastes of things such as vanilla and warm spices to fuel our holiday cheer.
One of my favorite holiday drinks is apple cider, which can be enjoyed throughout the fall and winter seasons. It is warm, and its spicy aroma will fill your house, calling upon many happy memories.
This is a recipe that I found and adapted to my taste. The original recipe called for more spices than I like. If you prefer a stronger taste of the spices in your cider, feel free to add more.
Ingredients:
12 medium apples (I use a mix of Pink Ladies and Honeycrisps)
2 oranges
4 cinnamon sticks
1 nutmeg
2 teaspoons whole cloves
1 teaspoon whole allspice (optional)
1 gallon (16 cups) of water
1 cup of brown sugar
Directions:
1. Cut the apples and oranges into rough quarters – stems, seeds and peels do not need to be removed.
2. Place the apples, oranges, cinnamon, nutmeg, clove and allspice into a large stock pot and pour in the water, filling the pot until it is almost full.
3. Bring to a simmer over high heat, stirring occasionally. Then reduce the heat to medium-low, cover, and let simmer for two hours.
4. Once the apples have softened, use a potato masher or spoon to mash the apple and orange slices. Simmer for one more hour.
5. Strain the apple cider into a heatproof container.
6. Serve hot and enjoy!
About the Writer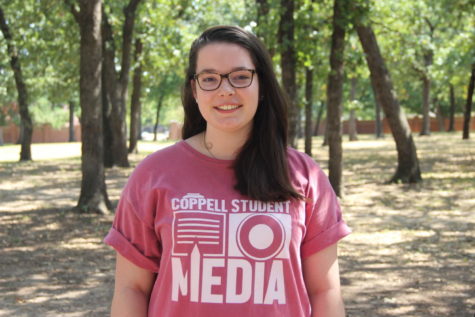 Elena Gillis, Graphic Design Editor
Elena Gillis is a senior and the graphic design editor for The Sidekick. She is an International Baccalaureate diploma candidate. She has an inexplicable...