Twisted Root plans to bring urban flair to Main Street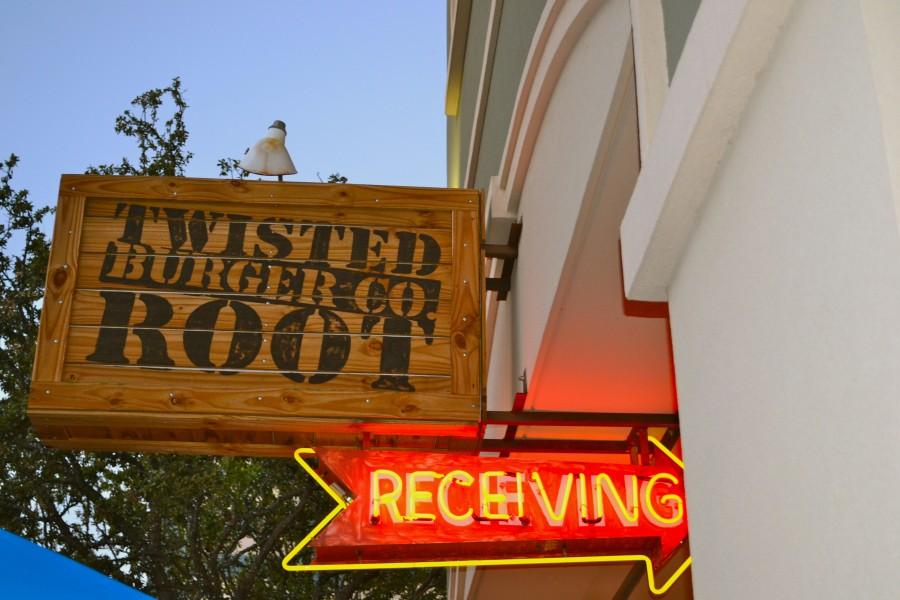 By Kristen Shepard
Editor-in-Chief
Last year, when ground broke for the Main Street Coppell development, two large restaurant spaces and several office spaces were vacant and waiting for businesses to kick off Coppell's latest economic project.
Twisted Root Burger Company prides itself on being "where the locals eat", and has a local and funky flair that makes it a unique venue with a laid-back atmosphere. Twisted Root will occupy one of the two patio restaurant facilities available in the Main Street Coppell Development off Bethel Road.
"Coppell residents are always looking for new places to eat, and we think the brand and style of the restaurant will be a good fit for Main Street," Coppell economic development coordinator Mindi Hurley said.
Phase One of the Main Street project is complete, and 44 housing units have been built, along with the restaurant and office spaces that have sprung up in the area. Phase Two will entail the construction 64 housing units and several more office cottages.
In early December, the Economic Planning board voted unanimously to allow Twisted Root to open in the 3,300 square foot unit. A Twisted Root sister company, Quincy's, has expressed interest in purchasing the other unit. Quincy's prides themselves on being a new-concept restaurant, named after Quincy Hart, a close friend of Twisted Root's founder Jason Boso.
Twisted Root was featured on "Diners, Drive-Ins, and Dives" with Guy Fieri, and grew significantly in popularity after being featured on the Food Network show.
Another distinguishing feature about Twisted Root Burger is it's menu. Each burger has a creative name, with names as unique as "The Sexy Hawaiian" to "Big Tex" to "Frito Bandito". Each burger has a unique personality, along with each location.
"Our philosophy is fresh, and we have different themes to each location. We are definitely unique," assistant general manager Brent Klinger said. "Fairview's location has a movie drive-in theme. Our Carrollton's location has a feed store theme. Each location is definitely different."
Twisted Root Burger has 10 locations, including Carrollton, SMU, Plano and the original location in Deep Ellum.
Though many Coppell students have not ventured to one of Twisted Root's other locations, senior Cassidy Packer has been a fan of Twisted Root Burger for several years and loves the urban flair the restaurant has along with the food.
"My family goes to Twisted Root's downtown Dallas location every now and then," Packer said. "Most of my friends have not heard of it, but my family loves it. I get 'The Lost Goat' which has bleu cheese and bacon."
The only concern many residents have is Twisted Root's higher prices. Burgers range from $6.99 to $8.99, and a side and drink will make an additional dent in your wallet.
"I am very excited for Twisted Root to come. At first, I thought, 'does Coppell really need another Burger Joint?', but then I heard more about it and see that it is a lot more unique and edgy," senior Carlie Russell said.
Just as unique as Twisted Root's menu is Coppell's main street development. Located in the western side of Coppell, Main Street is a subsection of Old Town Coppell, an area that is in the process of a major economic face-lift following months of construction.
"I am just excited to see the restaurants come to the area. It could be a really cool place to hang out with friends and eat a hamburger," Russell said.
For more information about the Twisted Root experience,read Caroline Carter's review of the restaurant. https://www.coppellstudentmedia.com/2012/11/09/twisted-root-worth-drive-for-experience/