Exam week exemptions bring confusion, complication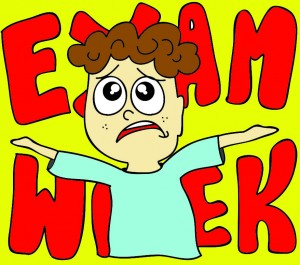 By Kristen Shepard
Staff Writer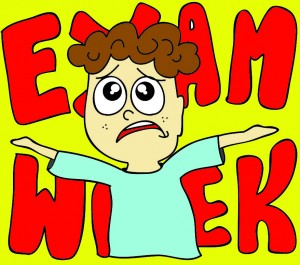 Exemptions–every high school student's favorite word come the end of the school year–may be harder to obtain with Coppell High School's new exam policy. For sophomores and freshman especially, the issue of exemptions has proved to be a major roadblock.
Until 2012, students of all grade levels could be exempt from their final exams if they met the following criteria: had three or fewer absences in each class, maintained an 85 average or above for the semester and received qualifying TAKS scores. If the student passed a specific test but did not receive commended status, he or she would be exempt from the corresponding core class if all other criteria was met. If they also received commended status on all TAKS tests, they would qualify to be exempt from electives.
Though most students appreciated the old system, teachers and administration noticed some of the long term issues this system can bring. From college preparedness to testing class material, even something as irritating as exams can prove to be beneficial.
"Through our old system, students could go through all four years without taking a single exam," lead assistant principal Sean Bagley said. "Students love being exempt and work hard to be exempt, but the experience of taking final exams can be important in college. You probably won't be exempt in college, and learning to study can really help students out."
As of this year, sophomores and freshman will not be given the opportunity to be exempt from electives. Sophomores especially feel the stress and burden final exams can bring.
"This is the last thing I have to worry about before summer," sophomore Kaylee Geiser said. "Of course I would want to be exempt. Who would not want summer to come faster? Hopefully exams will boost my average in the class though."
The previous system served CHS for years, but the new system was deemed necessary as the statewide switch from TAKS testing to STAAR testing complicated the system.
"With STAAR being such a new test, getting commended or not commended isn't so simple," sophomore Riddhi Rane said. "My electives are tough classes, one of them is an Advanced Placement class. I took the AP test, and I've worked hard all year so the final exam is just a pain."
Many schools in the area have similar policies. If a student takes the AP exam, they do not have to take the final. This rewards students for taking difficult classes by allowing them skip the final exam.
Exams have alway been a confusing issue, and with so many different tests, classes and situations, the issue has become even more complicated. Last year, if the freshmen (current sophomores) completed community service and met the attendance and grade qualifications, they could be exempt. This year, that policy has been dropped.
The junior class appreciates their luck in being the last class to have the opportunity to be exempt from all classes.
"I don't have to take any exams," junior Annie Friedman said. "I can start my summer this Friday, and it is great. I feel genuinely bad for the sophomores and freshman but hopefully it will help them in the long run."
Regardless of the school's new exemption policies, students still have the option to take exams they are exempted from if they believe it will benefit them.