Smith to pursue musical theatre career at BWU
By Thomas Hair
Opinions Editor
Many children grow up watching animated Disney musicals like Beauty and the Beast, or even classic musicals such as Wicked or The Sound of Music. Senior Alex Smith enjoys watching musicals too – but aspires to make a career out of being the one on the stage.
Though his ultimate goal is to perform on Broadway in New York, the apex of musical theatre, Smith is aware of many other possibilities for a career in stage performance, such as regional theatre circuits around the country and cruise line entertainment.
"It takes tons of dedication to make a successful career in musical theatre; you might get one hundred callbacks before you even get to set foot on stage," theatre director Lisa Tabor said. "But I know he has the capacity to do it and to stick with it. He can do pretty much anything."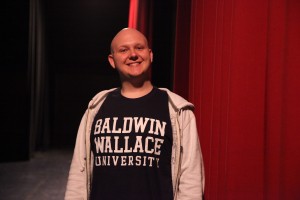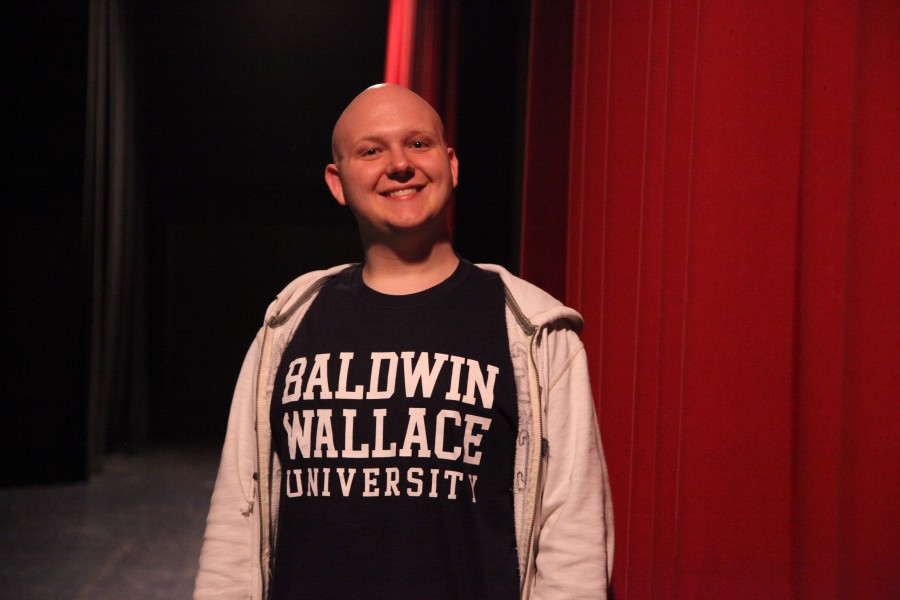 Smith plans to begin pursuing this dream as a Musical Theatre major at the Conservatory of Music at Baldwin Wallace University in Berea, Ohio. Baldwin Wallace is a school with very strong programs in the arts and a distinguished music conservatory. Smith also considered Pace University in New York and Otterbein University in Ohio because of their strong musical theatre programs.
"A lot of people are wondering why I have not chosen Pace to go straight to New York, but I don't think it's my time to go to New York yet" Smith said. "I need to really hone in on training and that is exactly what Baldwin Wallace is going to do for me. By the end of our senior year, after all four years of training, they get you ready to go out and get a job right away."
This decision was the culmination of a highly demanding audition process that dominated his senior year. Whereas most seniors simply fill out applications and wait for a letter, Smith had to travel extensively and directly audition for a spot in each school's musical theatre program.
"It's a hugely competitive thing and a very hectic process, and most people don't realize that," Smith said. "For most of the auditions you have to go somewhere to audition for them individually. You might have to do a thing called pre-screening before you get invited to a campus audition."
Smith first discovered his talent for musical theatre in 7th grade when Coppell Middle School North theatre instructor Brittney Reese encouraged him to perform in a musical at First United Methodist Church. Despite having no singing experience, Smith sang along with a piano very well, impressing the rest of the crew.
Once Smith realized he had the ability to sing and act, his passion for musical theatre took off from there.
In high school, Smith has been dedicated to the Theatre program, displaying his diversity by starring in musicals from Into The Woods to Beauty and the Beast. Though he excels at comedic character roles, Smith has demonstrated impressive versatility as an actor.
"He's very funny, but my favorite role Alex has played would be the depressed father from Rabbit Hole, the one-act he did this year," Tabor said. "He just had such great depth with that character and such feeling and emotion."
Over the past four years, Smith has grown tremendously as a performer and experienced much success as a result. For example, Smith was recently nominated for Best Lead Actor in the 2013 Schmidt & Jones Awards.
"I came in freshman year wanting to be big on stage and make people laugh but I've started realizing that there's more to it than that," Smith said. "It's all about just telling the story to the audience and connecting to the character. It's not enough to just be a character actor, I need to develop my own style to bring something new."
Smith is looking forward to continuing to improve under the direction of the outstanding faculty at Baldwin Wallace University. With continued improvement and practice, he is confident that he will achieve his dream of being a professional performer – perhaps on the world's biggest stage in Broadway.
"It's going to be wonderful to grow as a person and as an actor there with a completely new set of people," Smith said. "It's a conservatory and all of these people that love music are going to be under one roof, so it will be very interesting to see what all I can learn about music. I am looking forward to being completely immersed in something I love."