Public library hosts holiday events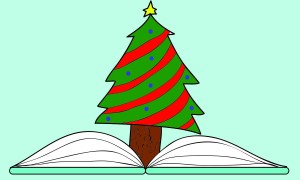 By Caroline Carter
Staff Writer
Though the weather may not reflect the current holiday season, Coppell has already had numerous events occur since the start of December. The William T. Cozby Public Library will be participating in the holiday festivities and  hosting numerous events this month.
Next week is packed full of events for children, teens and adults to attend. From cookies to a musical concert, the library offers an event for anyone.
This weekend will mark the beginning of the library's holiday themed events. On Dec. 8, the HarpEssence musical group will perform classic Christmas songs on harps for everyone to enjoy. Coppell resident Grace Johnson will perform with the group. On Dec. 9, the library is holding a cookie decorating extravaganza. The library will provide the supplies. The event beings at 2:00 p.m.
Many more events will come including a visit from Santa and Mrs. Claus for story time as well as pictures. The library will close on Dec. 24 and 25 for the holidays.