Beneficial tool for making grade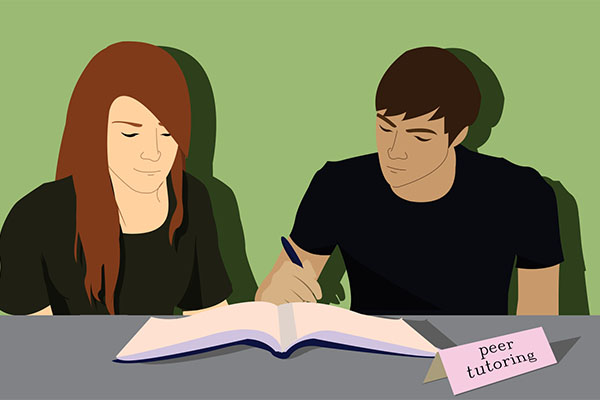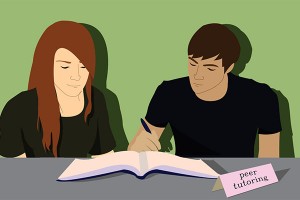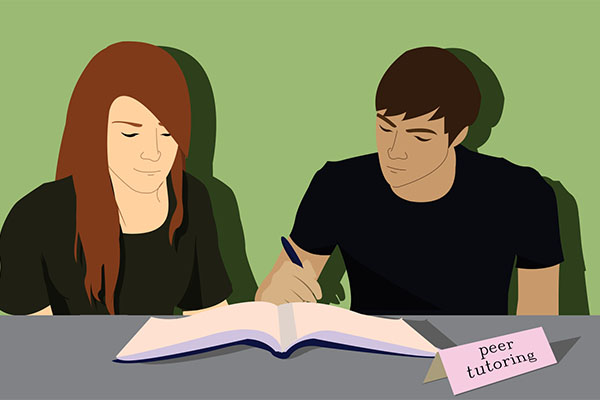 By: Tuulia Koponen
Staff Writer
Originally for students in the academies struggling in science and/or math subjects, peer tutoring at Coppell High School has evolved to help all students in any of the core subjects.
The idea was founded by STEM and Coppell School of Engineering coordinator Mike Yakubovsky after he saw the need for students in the academies struggling in science and/or math subjects to receive extra help.
He pitched the idea to all of his classes and encouraged them to get involved. Senior Baxter Robb is one of those that got involved and is a peer tutor.
"I enjoy being involved because it really helps the students and helps me connect with them," Robb said. "I didn't know a lot of the underclassmen beforehand, and through this I do."
Although attendance has been slim, peer tutors such as junior Alex Mudd, hope more do come due to it appearing very beneficial for those whom do.
"Even if I'm not necessarily great at the things they ask me to help them with, to have another opinion or someone to work through the problem with is always helpful," Mudd said.
And for students such as freshman Sami Hand, who is struggling in geometry, getting a student's point of view on the problem was very helpful.
"It made more sense having someone next to me who understood the concept better to explain the concept to me in ways the teacher couldn't," Hand said.
For Hand it is also more convenient for her to attend peer tutoring and learn from them rather than go through the cost and trouble of finding a personal tutor who might not work with her schedule.
"It's a lot easier than trying to find a personal tutor. The peer tutors are more convenient and work with my schedule better than a personal tutor would," Hand said.
Also, for the program to continue and be successful, students are encouraged to come if they need help because the more students who come, the more the tutors will show up.
"The more students who show up, the more there is a draw for the tutors to show up," Robb said.
A Facebook page called Coppell Academy Tutoring is available with information on the program and a post with a link to a website to see when peer tutors are available and for which subjects.
The URL for the Facebook page is facebook.com/AcademyTutoring, and tutoring times are before school from 7:30 to 8:15 a.m. and after school from 4 to 5 p.m. at the school library Monday through Friday.
Through the program, peer tutors hope the students gain better grades and learn to not be afraid to ask for help.
"A lot of the people who do come are really shy, but I hope in the end they'll learn to take up some help from their friends and create study groups," Mudd said.
All in all, peer tutoring offered by the STEM academy is meant to be a beneficial tool for anyone struggling in any of the core subjects to receive help from upperclassmen for the hard-fought A.