Coppell vs. Hebron to possibly be televised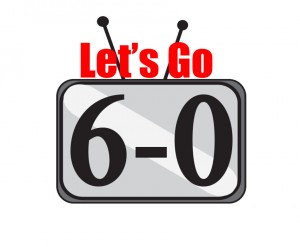 by Kristen Shepard
Staff Writer
Two weeks ago, Coppell upset Allen in undoubtedly one of the most exciting and anticipated games of the season thus far. This week, Coppell will take on the Hebron Hawks, as they hope to continue with their undefeated record.
The game will be played away at Hebron High School, and the game has been selected as on of Fox 4's choices of games to recap on Television. The other nominees include
The winning rivalry will be selected based on the number of votes the online poll recieves. To vote, visit Fox 4's page and select
Coppell vs. Hebron
. As of 3:30 p.m. on Wednesday, Coppell is leading with 48 percent of viewer votes. Following closely behind, Lancaster at Arlington Seguin has 39 percent of the votes.After last week's bye week, Coppell is burning with excitement to keep up the phenomenal record and hopefully win in the game against Hebron.
A large banner reading "Lets Go 6-0" hangs in the main hallway, and the football team and fans alike are looking forward to Friday's game.