Zuniga to represent senior class at Massachusetts Institute of Technology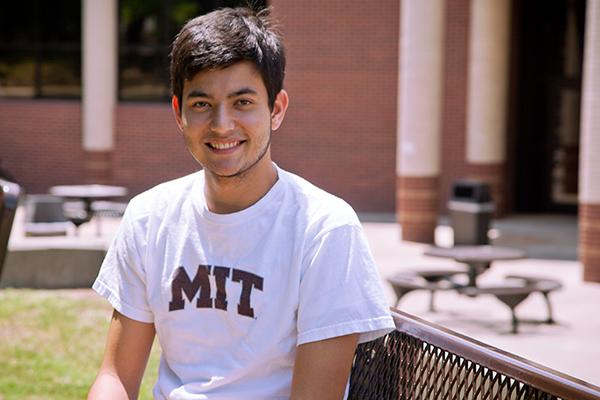 By Thomas Hair
Online Copy Editor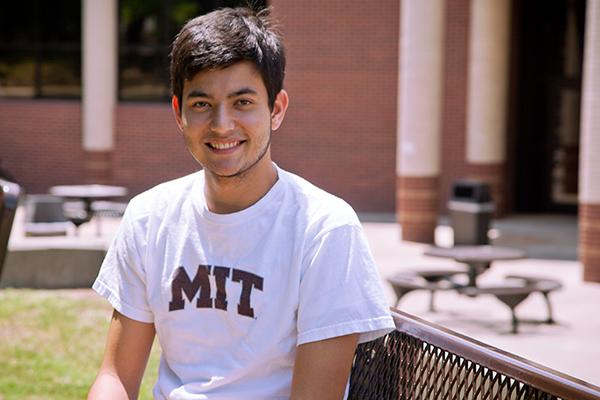 Just the name "Ivy League" has students around the nation shaking in their boots. Thousands of students are spellbound by the allure of the ultra-selective Ivies from an early age and would give their left arm to be accepted to just one of them.
Senior Jonathon Zuniga, No. 9 in the senior class, did not set out to make it into an Ivy League school. He did not even realize he had a chance to finish in the Top 10 until the end of sophomore year, but has been accepted to not one, but two of America's most elite universities.
Zuniga was admitted into the University of Pennsylvania's prestigious Wharton School of Business, often considered the best in the country, as well as Massachusetts Institute of Technology. Texas A&M and Northwestern also sent him acceptance letters.
"It's very exciting and we are very proud of him," father Reymund Zuniga said. "Jonathon is pretty competitive and I'm sure the challenges he is going to face at that level of education will bring out the best of him."
After touring the Northeast to visit each school, Jonathon felt sure that MIT was the right fit for him. MIT is listed as a national Top 5 school in every major ranking system and admitted only 1,742 out of 17,909 applicants for its current freshman class.
"I took him to MIT, I took him to Princeton and Northwestern," Mr. Zuniga said. "The minute he stepped on the MIT campus he lit up. He smiled the entire day that we were there. When we finished that tour, he told me 'I want to go here, this is my school.'"
While in Cambridge, Mass., Jonathon intends to study chemical engineering because it fuses his love for chemistry with the real-world applications of engineering.
"I like chemistry a lot, but it's also a lot more than just chemistry," Jonathon said. "It's a lot of applying the sciences and math and I just like how practical it is. If you major in chemical engineering there are so many job areas you can go into, so it's a really versatile degree."
Jonathon's acceptance into the nation's premier science research university was not by chance. Zuniga earned his spot as one of only percent of accepted applicants by finishing with a 5.57 GPA as part of the rigorous International Baccalaureate program.
"It's really cool to be able to say that I graduated in the Top 10," Jonathon said. "It's nice to know that all of my hard work is paying off. All of the studying and staying up late for homework, I'm actually getting something for it."
Whereas many Top 10 students over the years have focused solely on studying all day and sharpening their GPA, Jonathon has also served as Drum Major for the CHS Band for the last two years.
Moving to MIT's sprawling state-of-the-art campus, thousands of miles away in Massachusetts, is almost like moving to another world. It is an intimidating thought for those who have grown up in Coppell, even for someone as successful as Jonathon.
"It's a mix of emotions," Jonathon said. "I'm a little afraid to be off on my own and have to take care of myself, but it's also really exciting. "Coppell is fun and I've really enjoyed it, but I am looking forward to new experiences and seeing what I can do."
The Zunigas are convinced that the curriculum at CHS, while challenging, has not pushed Jonathon his full potential. MIT will be an amazing opportunity for one of the Class of 2012's brightest students to test himself amongst the cream of the crop from around the country.
"Unquestionably, MIT is one of the best schools in the world," junior Zachary Zhou said. "I'm almost certain that after enduring it, nothing will intellectually challenge you again"