Nature, helping others inspires local metalsmith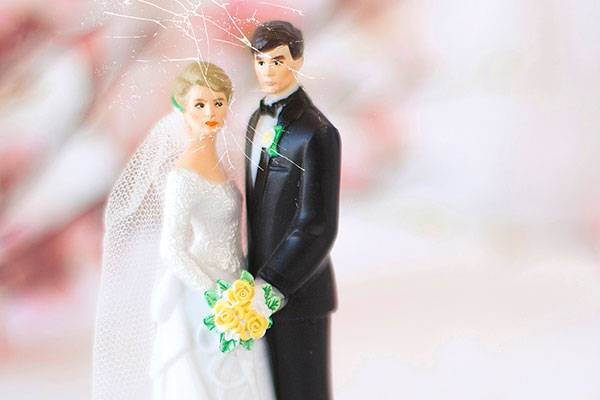 By Brian Hwu
Photos and Graphics Editor
Video by Joe Han
KCBY
What started out as an invitation to help a friend turned into something much more for local metalsmith Jean Storm.
Fifteen years ago, while living in Louisiana, Storm was starting to think about retirement when she received a phone call from a friend who asked her to help her and her mother make angel pins.
"Within a month we were making earrings, stringing beads and necklaces and it progressed from there," Storm said. "Six months later to the day she and I both moved away from that little town. She moved back to Colorado and I moved [to Coppell]."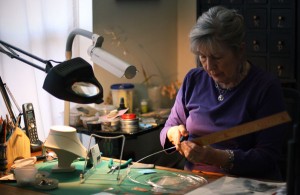 After moving to Coppell, Storm continued her newfound hobby of jewelry making. For the first five years she continued to be self-taught, but she then began to take classes in mediums such as fabrication, metal molding and beading.
Storm then set out to make her work known to the community.
"I started then doing craft shows around the area and putting my things in art galleries," Storm said. "Over the years it has just become a bigger part of my life."
In 2002, Storm met Morgan Dane Art Gallery in Grapevine owner Patricia Bodnyk at a local Keller Indianettes craft show. And from there, Jean Storm Designs began to flourish.
"She stood out from all the other crafts and things that were being sold," Bodnyk said. "I could tell from the first time I spotted her work what a sense of design she had."
Bodnyk then invited Storm to be in her gallery.
"From the first day we opened, her work was the top selling," Bodnyk said. "She has always been the top selling artist at Morgan Dane Art Gallery and was always the top artist at my old gallery."
Soon, Storm's jewelry became what is now known as Jean Storm Designs.
"As a gallery owner I look for artists who are professional and produce a large body of work – that is Jean," Bodnyk said. "She works diligently at her craft putting out a huge variety. That is the comment we get about her work from the public, 'one person makes all of this?"
Each piece crafted by Storm is visibly unique. Using a variety of methods, Storm skillfully creates works of art.
"One of my influences is definitely nature, shapes that you get from flowers, leaves, a tree," Storm said. "Also, I am really drawn to gemstones and the various shapes that they're cut into. I'll just find a stone and go 'I know what I'm going to do with this' immediately."
Through the years, Jean Storm Designs has become well known throughout the community. This year, Storm has set out on a new path to help change lives with a new line of bracelets called Coins for Covers.
The proceeds from the Coins for Covers bracelets go toward buying blankets for the Tree of Life Village in Zambia where orphans live and are supported on a monthly basis. The facilities in the village are built and staffed by Family Legacy Missions International.
The Coins for Covers bracelets are designed with three charms. One is a Zambian coin that signifies a piece of Zambia that the wearer can carry with them. The second piece is a brass heart stamped with "God's" to remind people to pray to have God's heart, and the third is a cross that serves as a reminder of the Great Commission.
"It's my cause célèbre this year," Storm said. "I want to raise as much as I can. By the end of this year they will have 23 houses open, so I want each one of the 14 children who live in each house to have a special warm blanket that is their very own possession."
Storm's passion for her work has already begun to make an impact on the world. Starting out as just a hobby, Storm has turned her talent into works of art.
"My goal as a metalsmith is that I want the jewelry that I make to last for a hundred years," Storm said. "I want it to be quality, I want it to be something that people are very comfortable wearing, pieces that people gravitate to and pick up and wear. I just want it to be something that far outlives me."