State of the Union to launch Obama campaign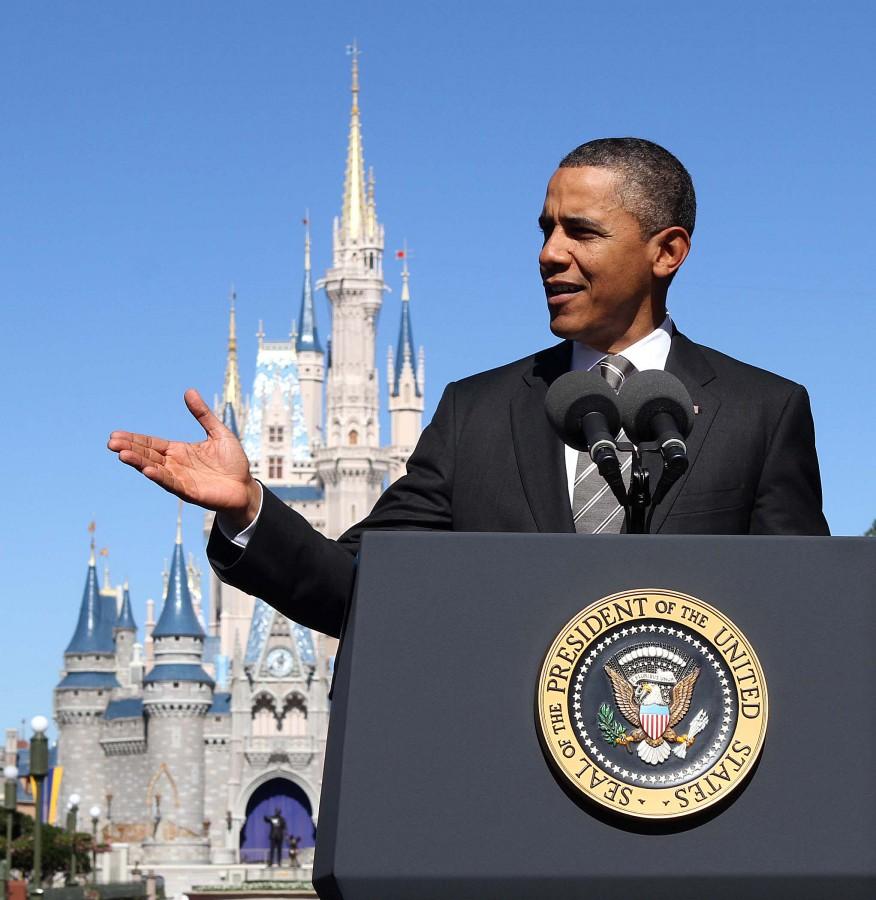 By Mary Whitfill
Features Editor
As President Barack Obama gears up for his election-year State of the Union Address, many are wondering if he will use the annual speech as a Launchpad for his 2012 presidential campaign.
Last year's State of the Union saw 43 million viewers, which makes it an ideal platform to begin a national
campaign. After the Tuesday nigh speech, Obama is scheduled to visit five swing states (Colorado, Nevada, Arizona, Michigan and Iowa) where he will have the opportunity to restate the themes of his address
In a video e-mailed to millions of supporters on Jan. 21, Obama promised to deliver a "blueprint for an American economy that's built to last," with the government assisting the private sector and individuals to ensure "an America where everybody gets a fair shot, everyone does their fair share and everybody plays by the same set of rules."
Obama is also expected to at least brush upon the death of Osama bin Laden and the recent growth of the job market during the speech that is expected to last at least an hour.
Since his last State of the Union address, Obama's job approval rating has fluctuated greatly due to the turmoil of the year's news. According to the National Journal, while most Presidents have had approval ratings in the 50 percent range during their third year, Obama's have remained in the 40s.
The State of the Union address is scheduled to take place on Tuesday at 9 p.m. EST.