North Lake College offers opportunities for students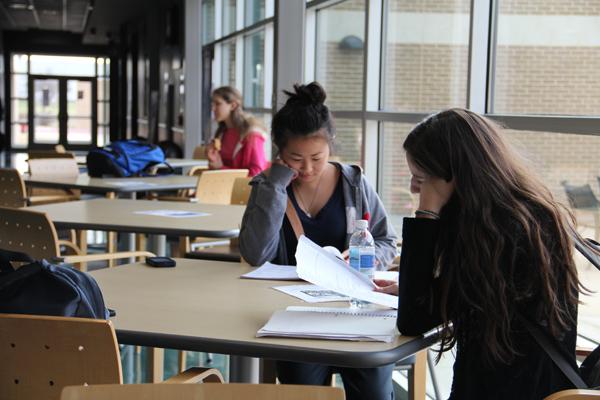 By Christina Burke
Staff Writer
All of the students in Coppell High School are working toward one common goal: graduation day. On this day, the chains of high school will be lifted off students' shoulders, and they will begin the first days of the rest of their lives.
The path that takes them there is a road filled with twists, turns and choices. But before they get there, they have to think ahead to the next few years.
The world has become a very competitive place in regards to the education system, and the job market is getting harder to succeed in without a college degree. It is also getting harder and harder to pay for that college degree. Students tend to commence a search for the most scholarships and alternative opportunities of obtaining a degree.
What most students forget to consider is the convenience of an inexpensive college experience available locally. North Lake College has a chain of local facilities including the North Campus, located in Coppell. While the North campus is known for the location of Dual Credit with Coppell ISD, there are three other campuses including the South Campus, the West Campus and the Central Campus.
North Lake College strives to provide an education conveniently to those in the Dallas area. The multitude of campuses offers a variety of classes for those enrolled. There are many options available to make classes at North Lake the perfect choice for the learner.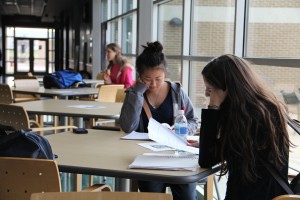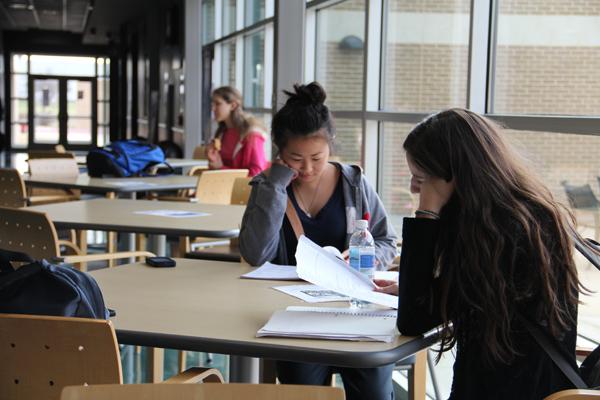 Arthur James serves as the director for both the North and South campuses of North Lake College and is in the midst of his 11th year working at North Lake. As an alum of the Dual Credit program at El Centro College, which helped him graduate from the University of North Texas in a little over three years, he is determined to make students' experience at North Lake the best it can be.
"The benefit of any community college is access," James said. "That is the purpose of which North Lake and CISD built the North campus – so that the students could have access to the quality education that we provide at North Lake College. It's a big benefit to the community where you've got a smaller class than you would generally have for your major universities, but at the same time, those courses that we offer are going to transfer over to those major universities and it is the first step for a lot of students that have aspirations to go onto higher education."
Statistics from Scholarships.com show the main reasons kids do not go to college are money issues, high school grades and not knowing what they want to do with their life. In future years, the North Campus is hoping to further increase the numbers of students with a college education as well as its numbers of enrollment by enhancing the list of classes offered. James thinks many things are possible with this program in the years to come.
"We have already seen an increase in our Dual Credit enrollment," James said. "One of the things that we are looking to do is increase more of that by giving the students more options to take when they're at the North campus. For the next 10 years or so, I would like to see North Lake continue to grow to where we are able to build. We have over 30 acres just on the North campus side alone, so we definitely have room for expansion and improvement. The sky really is the limit."
Expanding the campus could be one of the first steps to increase the size of North Lake and make it better known. As it continues to grow, it does not cease to be beneficial to students in the Dallas area.
CHS senior Lauren VerDuin is a student in the Dual Credit system with North Lake. She believes the system to be highly beneficial toward her future at college.
"A lot of kids are having trouble these days graduating in four years," VerDuin said. "Kids are taking time graduating in five years because they don't have enough time and money to graduate in four years so they have to extend college. The Dual Credit program allows kids to get started early and get those basic credits out of the way so that they can really focus on their major."
VerDuin speaks highly of the program and recommends it to everyone for not only the benefits of college credit during high school, but also for experience and responsibilities of college classes.
"The Dual Credit program at the North campus just gets kids out there. A lot of kids realize that college is not this big scary thing," VerDuin said. "Dual Credit has the opportunity to show kids what college really is and get them exposed to that atmosphere. It definitely has the power to influence kids in their decision to go to college".
World History teacher Brian Rohloff is a CHS graduate and attended the University of North Texas. He knows much about the benefits of a local college experience.
"Being close to family is really important to keep you comfortable and in your setting, it allowing you to focus more on the task at hand," Rohloff said. "With that comfort, you'll be able to focus better on your studies. It is wildly beneficial to have a community college in Coppell for those who may not have the money to go straight into a big university and to able to be close to home and friends, and be comfortable in the college setting."