Morel embracing language learning beyond textbooks
Freshmen are immediately captivated by an enchanting display of gnomes adorning room C118 as they step in for their class. Each tiny figure reflects a unique holiday, from the whimsical and romantic designs of Valentine's Day to the spooky motifs of Halloween. 
As their eyes wander, they are transported on a global journey through the display of souvenirs that hail from all corners of the globe. And at the heart of it all stands a figure who radiates a magnetic energy that fills the room, CHS9 Spanish I and French I teacher Fabienne Morel.
Born in Paris and raised in Normandy, Morel was introduced to English at a young age, laying a solid foundation for her linguistic endeavors. With high school at St. Chantal in Normandy on the horizon, Morel added Spanish to her repertoire, sparking a passion for mastering new tongues.
"Part of the reason why I love languages so much is because it's very genuine and brings a different dimension when you can talk to someone in their language," Morel said. 
After relocating to Texas in 1992, Morel was faced with the challenge of securing employment with her marketing and management degree from Universiité de Caen in Normandy. She found herself at a crossroads and made the decision to pursue a new bachelor's degree in 2000 at University of Texas at Arlington in Spanish and French. 
During her study, she participated in a study abroad program where she had the opportunity to immerse herself in the language and culture of Mexico. The experience allowed her to improve her language skills and delve deeper into the culture.
"[My host mother] Señorita taught me how to cook and took me grocery shopping, while I took care of the babies," Morel said. "It took a different dimension [of learning], it went from paper to real life. You learn so much faster because you don't have any other choice but to speak the language." 
Morel's plans to teach Spanish were put on hold upon the arrival of her first and second child. She eventually returned to the field of education but wanted to reconnect with her native tongue and opted to teach French instead. After teaching at Lewisville ISD, Morel moved to Coppell ISD in 2019.
"People are appreciative to hear you make an effort and try to communicate to them in their own language," Morel said. "You get so much more of the culture and tradition from all these social aspects and I wanted to be able to give that experience to the kiddos."   
Despite juggling the added responsibilities of teaching both French and Spanish due to the teacher shortage in Coppell ISD, Morel remains to bring a ray of sunshine to every class. Her infectious optimism serves as a beacon of hope, illuminating the path to language mastery for her students.
"It never seemed like she was having a bad day and even if she was, she'd make sure it didn't affect us," said Coppell High School sophomore Hridya Ann, a former student of Morel. "I had her for my first period and it always brightened up my day." 
Morel uses her own language learning journey to inspire her teaching methods. Her unique approach to teaching language involves incorporating her signature fun personality into designing class activities that are also relevant and practical for the real world while also making sure her students are engaged.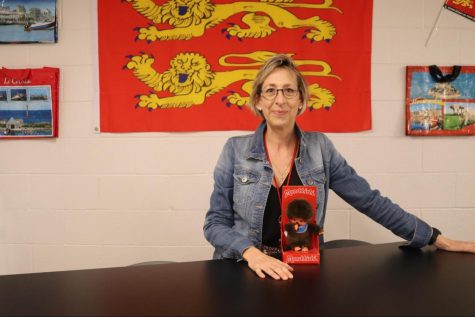 "You never know her next move," CHS Spanish and French teacher Michael Egan said. "She was talking about lightning and thunder and kids couldn't understand the [French] word 'tonnerre' so she literally got up on the desk and started stomping and said 'what does this make you think of."  
Morel's dedication to teaching goes beyond the textbook, as she imparts not only the linguistic intricacies but also the cultural richness that the language carries. With her unwavering commitment to her students' success, she often goes the extra mile, even paying for resources out of her own pocket, such as Quizlet Premium, so that her students can reinforce their skills outside the classroom with her recorded pronunciation for their vocabulary practice. 
Additionally, she enriches her lessons with culinary delights such as crepes, galettes, baguettes and more that help her students better comprehend the festivities of the culture.
"I love learning French with Morel because I feel like I'm truly learning the language, not just memorizing words and phrases," freshman Marli Field said. "Her teaching approach has taught me that teachers don't have to be serious all the time, and in my opinion, that's truly the best kind of teacher."
Follow @CHSCampusNews on Twitter.
Leave a Comment
About the Contributors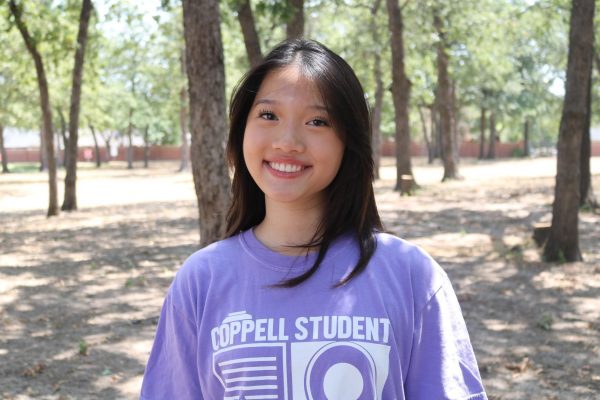 Wendy Le, Podcast Producer
Wendy Le is a junior at Coppell High School. Through The Sidekick, she found her passion in photography and podcasting. Le is now a second year member...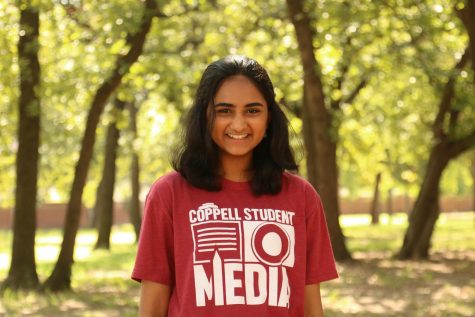 Yaamini Jois, CHS9 Editor
Yaamini is a senior, second-year writer, and CHS9 Editor of The Sidekick. Yaamini is a staunch supporter of the Oxford comma and considers her only major...