Stepping onto the silver screen, Willey lands role in short film
For Coppell High School junior Olivia Willey, pursuing film was always a dream – a hazy possibility obscured by the stigma of becoming an actress; a lifestyle deemed unsustainable. But after leaving her driver's education class at One Way Driver Training School, she passed by DeNardo Talent Ventures Studios and took it as a sign to start her film career.
With DTV, Willey secured her spot as a lead in the short film, Spencer Stone Is In The Building. The short film, directed by the acclaimed Curt Mega, is about Immie,  a wealthy young girl whose friends surprise her by getting her favorite celebrity, Spencer Stone, to come to her birthday party. However, disaster quickly ensues.
Willey, notable for her sweet disposition, took on the role of Lily in the show. Lily is best described as an All-American Girl, who may come off as a know it all, with a strong moral compass that guides her actions. As Lily's pure-hearted motivations coexist with admittedly confrontational tendencies, the role provided an opportunity for Willey's nuanced acting to shine through.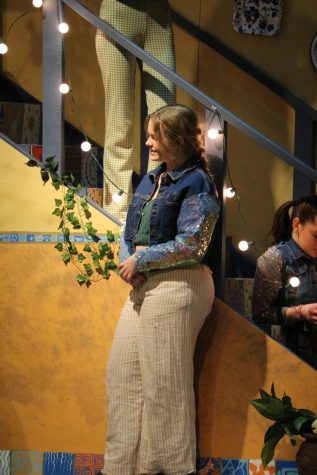 "She did an amazing job stepping into her character's role," said co-lead Stormy Stanford, who plays Immie. "It can be challenging having this sort of bratty character but you also have to play that off as likable. It's really being a sweet person, but then you want to play off the vengeance. She did really well with that because she just has the natural ability to take on different characters really well. At the end she was a very sweet and caring character and everyone had a come-together moment; everyone was really heartwarming towards each other, and that's the part that showed her true colors the most."
But Willey's acting roots grow deeper than film. 
In fact, her career started at age 8 as a coyote in the musical "Myth of the West." Her first lead role was Unhappy Person in the Audience in "I Hate Shakespeare!" at Coppell Middle School North. She played Mrs. Puff in the Cowboy Theatre Company's 2022 production of "The SpongeBob Musical," and is in the ensemble for "Mamma Mia!" She has also taken on the role of understudy for every female character in the one-act play, "The Importance of Being Earnest."
The majority of Willey's experience lies in stage acting, but her ability to portray the subtlety of emotions has expanded her love for film.
"​​Film is so fun; the biggest difference between film acting and stage acting is [that] film is a lot more internalized," Willey said. "I can get deeper into my character with film and be more of a real person. Whereas for theater, you have to be a real person, but you have to show people that you are this person – in film, you can just be that person."
Even while acting on stage, Willey's emphatic performances and strong vocals put her ahead of her peers. Though a quiet character in class, her personality opens up on stage with hints of her film acting style.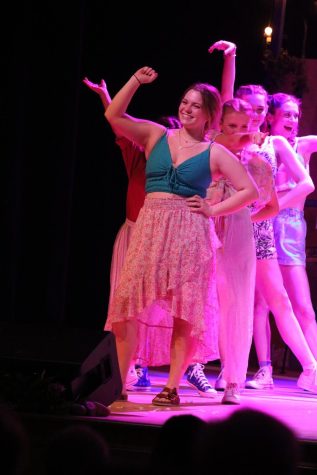 "She does well on stage because the difference between the two is if you're acting on stage, you have to take up more space – physically, vocally – and she does that," CHS theater director Lisa Stucker said. "We just auditioned for 'The Importance of Being Earnest,' which is our contest show, and at her audition she understood the nuances of text really well. When I put her in a scene, she grasps what's going on in the text and then I see it translate on her face, in some ways that are really subtle, which is great for film." 
A young actress in the making, Willey can be found taking on any and every opportunity presented her way without feeling in over her head.
"My biggest advice is don't overthink it and just do it," Willey said. "I spent so much of my life idealizing film acting, and these people who did it, and I was like 'That's so amazing. There's no way I can do that.' But then to find the start for me was just right next door to my driver's ed classes was just eye-opening."
As of now, Willey plans to continue her journey in acting, as both a theater and film actress.
"She could do either one," Stucker said. "She's got the singing chops to do stage if she wants to do that, but she understands the intricacies to [pull off] film."
Follow Sri Achanta (@sriachanta_) and @CHSCampusNews on Twitter.
Leave a Comment
About the Contributors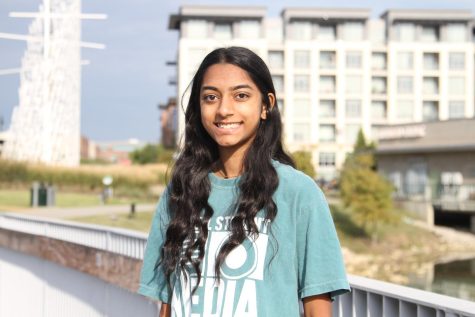 Sri Achanta, Executive News Editor
Sri Achanta is a junior and the executive news editor for The Sidekick. In her free time, she enjoys hanging out with friends, reading fantasy novels and...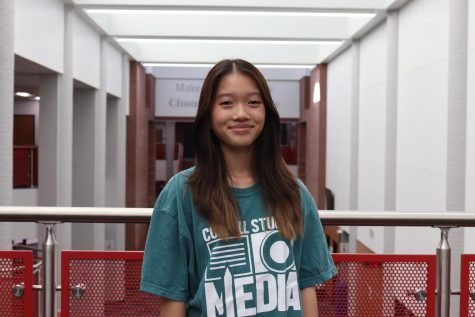 Wendy Le, Staff Writer
Wendy Le is a sophomore and first year staff writer at The Sidekick. Her favorite hobbies are going on Pinterest and listening to her Spotify playlists....