Getting to know our neighbors
Valley Ranch maintaining community feel as it experiences growth
As you drive southeast of Coppell, you can see the master-planned development of Valley Ranch. The city center is full of restaurants, stores and parks that give vibrancy to the development. With 3.75 sq miles of land, its population is just under 40,000.
 According to Valley Ranch master board of directors president Steve Adams, Valley Ranch was originally formed by a property developer in the mid-1980s. It was first envisioned as a multi-faceted community including residential, inner island and light industrial properties. The original developer was unable to complete the project, but a new owner redesigned the project to become the residential and retail/office community we have today.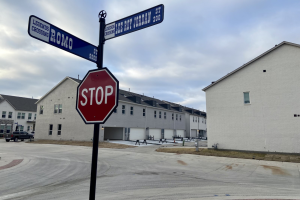 Northeast of Valley Ranch are five streets, Cowboy Parkway, Avenue of Champions, Touchdown Drive, Winner Drive and Victory Court, themed after the Dallas Cowboys, who moved their practice facility in 1985 to Valley Ranch. The Cowboys spent more than three decades in Valley Ranch before moving their practice facility to The Star in Frisco in 2016. 
When Interstate 635 joined the State Highway 121 and 635 loop in the late 80s, the population began to grow rapidly, no doubt with the help of the Cowboys.
The area is located within the Trinity River floodplain, but on its eastern side, a substantial levee system divides the river from the land, making it suitable for development. Valley Ranch includes numerous winding canals with pathways throughout to maintain flood control and provide residents recreation facilities.
With the The Hart-Celler Immigration Act of 1965, the population of South Asians in the DFW area increased and affected the culture of the city. New housing developments in Valley Ranch allowed South Asians to relocate. Over the years, Valley Ranch adapted to the change in culture by opening restaurants, stores and religious sites.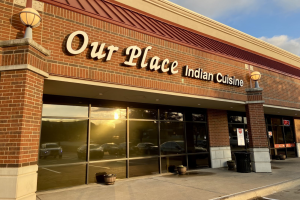 "[Coppell] was already developed when Valley Ranch started gaining its Indian population, so they haven't been able to make as many cultural changes and introduce new culture until Valley Ranch students got zoned to Coppell ISD," Valley Ranch resident Mira Daniel said. "Valley Ranch was able to bring so much more culture in terms of things like food and religion to Coppell. "
Valley Ranch has adapted to the South Asian population, specifically the Indian population, by opening multiple restaurants that cater to the Indian culture. Desi grocery stores retain food and ingredients native to Indian cuisine to keep in touch with citizens.
"We're so fortunate to have Valley Ranch as part of the CISD family." CISD Superintendent Dr. Brad Hunt said. "They've been part of our family even prior to Valley Ranch Elementary opening, so we've had some really great families from there and we just continue to see more and more families move to that area and bring their kids to CISD. We've been fortunate to have some amazing kids come through the Valley Ranch area and we look forward to many more families and kids coming through and adding to that part of our committee."
The development's student population is divided into Carrollton-Farmers Branch ISD and CISD. CISD covers about 52% of Valley Ranch. Valley Ranch holds two CISD schools: Valley Ranch Elementary and Canyon Ranch Elementary. 
"Valley Ranch Elementary was added to the CISD family in 1996," Hunt said. "Valley Ranch in general continued to grow and really increase our student population, so we added Canyon Ranch during the 2019-20 school year. That has really helped our Valley Ranch families have a neighborhood school that they could go to that is walking distance or a place to ride their bike to and it's been two great additions to the CISD family"
Valley Ranch has a community feel, where residents tend to know each other better. The population grows stronger relationships and interconnections with one another. With new housing continuing to be built in Valley Ranch, the population continues to grow and develop in terms of education, culture and community as a whole. 
Follow Ainsley (@ainsleydwyer) and @CHSCampusNews on Twitter.